Staycation: 4 Days in San Francisco for Adults
This past weekend's staycation in San Francisco was an adult vacation with no kids that included a lot of walking, quite a large number of bars and restaurants and no time for naps. I was really excited to plan this staycation for us and my friends and when creating the itinerary, I kept in mind things locals like to do as well as attractions I believe highlighted the uniqueness of San Francisco. The itinerary below is jam-packed and you may think I was overly ambitious but we actually followed the plan to the tee and were never late to a reservation. We truly had a wonderful weekend playing tour guides and tourists. And for whatever reason, the sun gods decided to bless us with nice weather all four days. It was unusually warm in the mid-70's which resulted in the hottest Giants game we've attended and some sunbathing.
Tips: 1) Plan ahead and create a path that goes from one side of town to the other if you have a car or don't mind riding public transportation. 2) Organize your visits to attractions around the same neighborhood for each day of your trip to get in a good walking tour. 3) Be sure to pack clothes you can layer because the weather in San Francisco is temperamental and can change from one area to the other and will likely drastically change from daytime to nighttime. 4) Pack comfy walking clothes for the daytime as well as smart casual outfits for going out at night.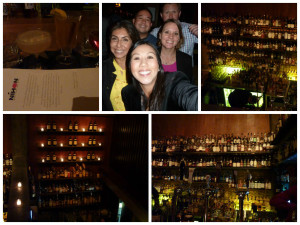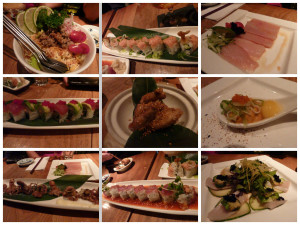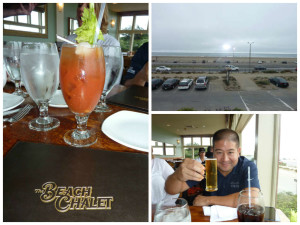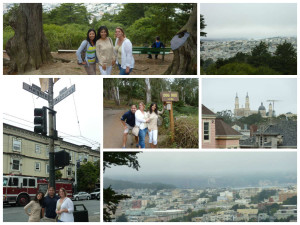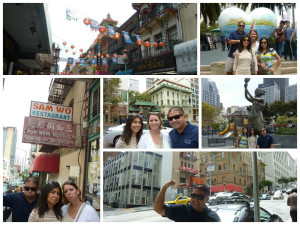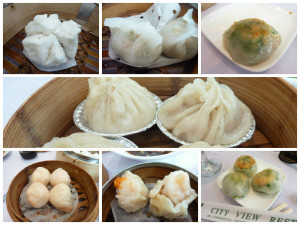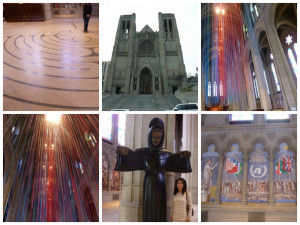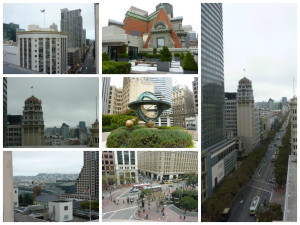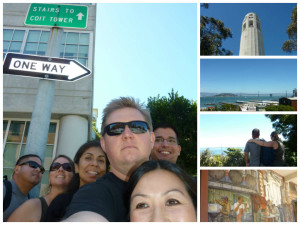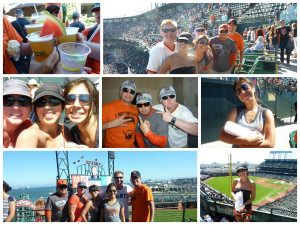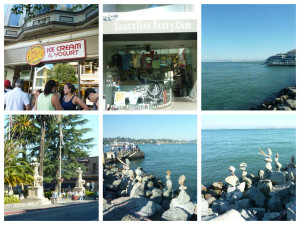 4 Day Venture in San Francisco for Adults
Thursday
9 PM Dinner reservations at Nihon Whiskey Lounge, one of the top 12 bars to visit in the world according to the Huffington Post. They had a huge selection of whiskey and tasty sushi. We loved their Bincho Carpaccio, Chicken Wings and Pork Belly Tofu dish.
Friday
9 AM reservations breakfast at Beach Chalet Brewery – Their breakfast was good. It's nothing too special but there's a spectacular view of Ocean Beach. You're practically on the edge of the city so it's a good place to start you tour of San Francisco. Plus, you can kick it off with a bloody mary or a beer flight.
Drive to Haight/Ashbury – See driving path – We got here before 11 AM so not much was open but it's the best time to visit since you can still find un-metered street parking and there are fewer people.
Hike to Buena Park – No one really knows that 3 blocks from Ben & Jerry's is this little hill with an awesome view of the city. It is a bit of a trek up the stairs but it's well worth the huff and puff.
Tour of Haight/Ashbury – We took a peek at the cool shops and used the restroom before heading downtown.
Drive to Painted Ladies – These Victorian houses are cool but we didn't stop for pictures. We just drove through Alamo Square to see the backdrop of the show Full House.
Park downtown
Take a picture at the gates of Chinatown – When in Chinatown…shop knick knacks at the stores on Grant near Clay. Those are cheaper than the ones close to California St.
Tour Chinatown and walk north down Grant Ave – Visit the tongs, alleys and Hang Ah Tea Room, the oldest dim sum restaurant in America. Check out the two pagodas at the corner of Grant Ave and California St. Also, take note of the Old St. Mary's Church on the southeast corner and the old houses of prostitution on the south side of the street across from the church.
Walk through Portsmouth Square – This used to be the city's union plaza, formerly known as "La Plaza" back in the hay day. Now, this Square is bustling with elderly Chinese doing tai chi, playing cards or dominoes, and kids swinging on the monkey bars.
1:30 PM Dim Sum lunch reservations at City View – This is one of the two dim sum places I know that serves vegetarian dim sum. The food here is really good and it's great to be able to order food off the carts because I know some of my friends want to see their choices before ordering.
Walk up California St and visit The Fairmont Hotel – After lunch, we had to work off our food and needed to use a restroom so we took a potty break at the swanky hotel. We would have stopped by the Tonga Room but they don't open until the early evening. During the Christmas holiday season, they have a life size gingerbread house.
Visit the Grace Cathedral Church (Grace wasn't in the original plans but it was an unexpected nice surprise. It's beautiful inside and am really glad we ducked in there.)
Take cable car down California St (The Powell stops were incredibly busy as the conductors only allow a few people to board at a time. Try this route instead because there are fewer people and it's fun to go downhill.)
Visit the hidden gems of San Francisco – Walk down stairs to see little fountain at 100 Front Street between California St and Pine St (small, unique outdoor patio), see both rooftop gardens at the Crocker Galleria, swing by the marble gazebo and fountain (currently under construction) at 1 Sansome St between Sutter St and Bush St and then take in the view of Market Street from the 11th floor of the public space rooftop garden at 23 Geary St (Be sure to have your ID with you when you check in with the security guard.)
Have wine at Union Square and/or walk to Yerba Buena Gardens – There are always artists displaying their artwork and crafts at Union Square. It's especially nice to walk through Union Square when it's sunny and there are a ton of people out. Since we didn't want to shop in the department stores, we squeezed in a walk to Yerba Buena Gardens to see the water fountain and Dr. Martin Luther King Jr. Memorial.
Leave at 5pm to come home and freshen up
Dinner reservations at 8 PM at Ar Roi Thai 643 Post St between Jones St and Taylor St – The food was so good here. We started with fresh spring rolls and Tom Ka Gai soup. It's quite difficult to find a good Tom Ka Gai so I was pleasantly surprised at how tasty the soup was here. It wasn't spicy but it had great flavor. The curries and duck fried rice were also delicious.
Cross the street to Le Colonial for a drink
10 PM Drink reservations at the speak-easy Bourbon & Branch – I make reservations a month in advance because their spots fill up quickly. This place was pretty cool. They had a good selection of cocktails and whiskeys.
We weren't done drinking when our 2 hour slot was up so we continued drinking at High Tide a block away.
Saturday
BART to Ferry Building Farmer's Market
Brunch at Market Bar
Walk to and visit the Outdoor Gallery Fog Bridge at the Exploritorium (Be there at 11:00 AM and 1:00, 3:00, and 5:00 PM and on Thursdays at 7:00 and 9:00 PM to see the display)
Have a drink at Pier 23 Cafe
Walk to Coit Tower – We didn't tell our friends at the time but there's a path up that doesn't require all the stairs. Since we've been eating and drinking so much, we figured it was best to burn as many calories as we could so we went up the Green St and Filbert St entrance to take all the stairs.
Visit Jack Early Park – This was another hidden gem in San Francisco with a breathtaking view of the water.
Walk to and drink at Red Jack Saloon
Walk to and visit Pier 39 – I forgot my coupons for free chowder and buy one, get one free ice cream so don't forget to bring your's! We went to Chowder's for Clam Chowder. Chowder's has fresh, tasty food and they're fast so you can grab a bite quickly.
5:00 PM – Have a drink at Butterfly
5:55 PM Alcatraz Tour – Tickets are $37 a person (Buy your tickets months ahead.)
8:45 PM – Walk to North Beach for dinner – We ate at Original Joe's They seem to cater to large parties so they had no problem taking us in. The food is still like I remember it when Original Joe's was in the sketchy part of North Beach next to the strip clubs. The place is full of home cooked goodness obscured by the shiny red booths and fancy full bar. Originally, I had planned on eating at Tony's Pizza Napoletana, an award winning pizzeria including Best Pizza Margherita at the World Pizza Cup in Naples, Italy but they don't take reservations. Tony's was too full for us so we went to Original Joe's.
Sunday
Pick up awesome sandwiches at Little Lucca
Drive to parking lot at 3rd St between Harrison St and Bryant St (Stillman St alley)
11 AM lunch – We picniced at AT&T Park waiting in line for the giveaway.
1:05 PM Giants Game – It was Star Wars Day and we each received a free Star Wars beanie.
After game drinks – We went by the beer garden at 21st Amendment Brewery.
Drive to Noe Valley and buy a bottle or two of wine or beer – We stopped by Noe Valley Wine Merchants on 24th Street at Church to say hi to Bo and grab some booze. The staff is extremely knowledgeable here. Just tell them what your plans are and they'll find you the perfect wine or liquor in your price range.
Get ice cream at Mitchell's and walk to Dolores Park – We ended up skipping the ice cream and walked down Dolores St straight to the park.
Chill and relax at Dolores Park – On a sunny Sunday, this place is filled with an eclectic crowd. There were people playing instruments with friends huddled around them and a live band performance.
Walk to dinner at Cha Cha Cha in the Mission – I went a little overboard in ordering too much sangria and food but it's all SO GOOD. You must get the Cajun Shrimp and Ceviche!!!
Monday
Breakfast at home
Hike Sweeney Ridge – More stairs and a beautiful view! You can even see the planes take off from SFO from up here. We turned around before we hit the stairs. I think my friends had enough of stairs for the weekend.
Lunch in the Mission – La Taqueria was closed and the line at El Farlito was too long so we went to Taqueria San Jose. All these places are good are on Mission St at 24th and 25th St.
Drive to Vista Point and walk across Golden Gate Bridge – Once we decided to drop the idea of walking across the bridge, we got lucky and found a parking spot. We walked the bridge and back for our cardio workout of the day. After all the walking we did this weekend, I was glad it was only 3.4 miles round trip.
Drive to Sausalito – This was a last minute decision when we opted to wait out the traffic going southbound and have ice cream at Lappert's Ice Cream. The line was too long at Lappert's so we just got some Dreyer's ice cream across the way and then checked out the guy stacking rocks. Again, we lucked out with parking in Sausalito. The guy who gave up his spot and also shared his parking pass was the parking attendant at Steve's work. What are the chances???
Drive to Lyon Street Steps
Drive through The Fillmore, then past Japantown and through Hayes Valley passing the Biergarten.