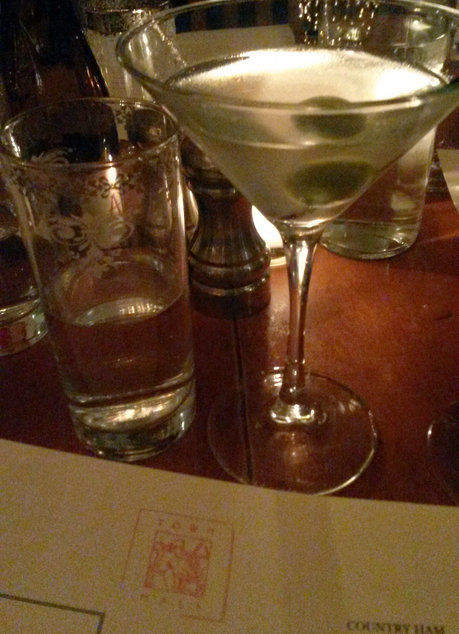 I have a vivid memory of driving by Town Hall restaurant years ago and Steve saying he'd like to take me to this New Orleans influenced restaurant but that circumstances prevented him from doing so. haha…We were only friends at the time and his odd comment left an awkward silence in the car. Years later, Steve's not silent often and we occasionally visit Town Hall for drinks or food with friends. My friends and I used to love their drink called the Dorothy Parker made of vodka, chambord, champagne and lemon juice but sadly, they haven't served this drink in years. They do serve some other great cocktails and put unique twists on classics like the Manhattan.
We really like Town Hall for its environment and service but their entrees have never wowed us. On the other hand, we really enjoy their appetizers and raw bar. Faith's Warm Ham and Cheese Toast and their BBQ Shrimp Over Garlic Toast are must haves. Steve and I recently went to Town Hall to celebrate the new year with some friends and on this last visit, we ordered both and as usual, they did not disappoint. Faith's Toast is served with a poached egg and jalapeno sauce. It tastes incredible when the egg is punctured and allowed to run over the toast. The shrimp has a great smokey Creole flavor infused with garlic butter. We wished we had ordered one more each of the delicious warm toasts covered in yumminess. Good thing they give us complimentary bread because we needed something to sop up every last drop of the left over sauces.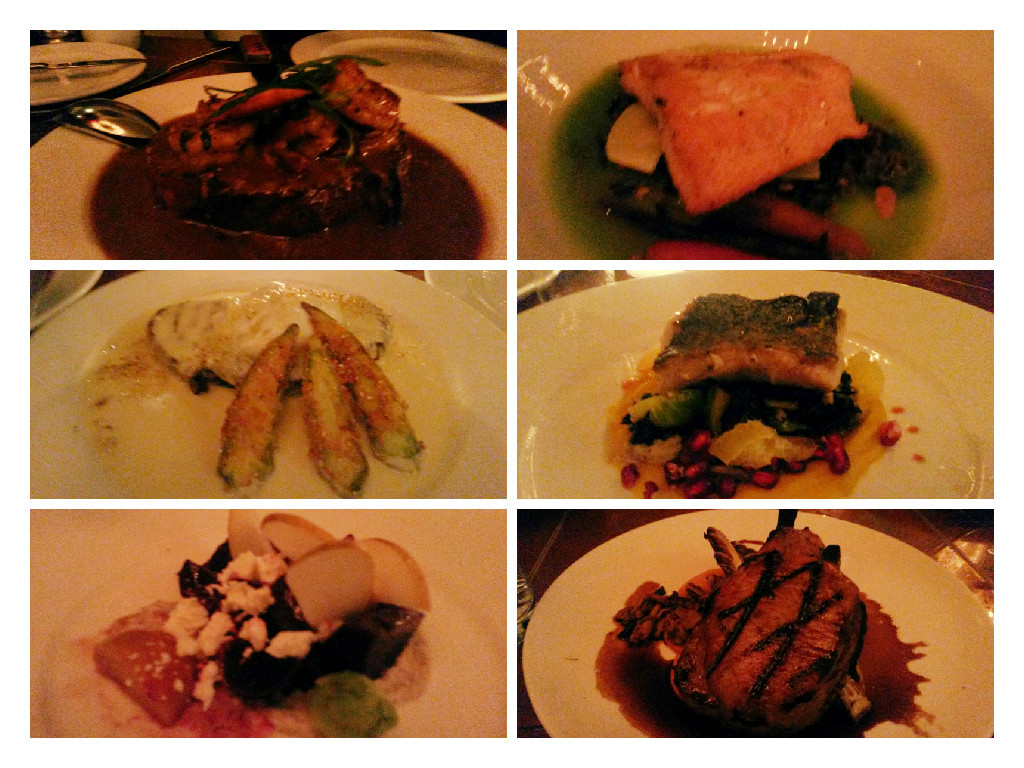 As I said, the entrees have been unimpressive and boring. They don't taste bad but they just don't match the greatness of their appetizers and for the price you pay, you're not getting much value. One friend had the Black Cod and Steve had Salmon and my other friend and I had Pork Chops. None of entrees were that special and the plating lacked creativity. Their dessert selection was decent. We had the Butterscotch and Chocolate Pot de Crème which was too rich after a few spoonfuls but it satisfied our craving for something sweet and chocolaty. I also had a yummy virgin hot chocolate and it came with two delicious peppermint macaroons. I wanted the adult version but I was the DD. After dinner, we moved to the bar and had post dinner drinks and hung out.
Even with the lackluster entrees, we always enjoy going to Town Hall because they provide great customer service and the place is the perfect setting for having a good time and socializing with your friends. They don't have white table cloths or snooty servers. It's not pretentious. I think because the restaurant is founded by guys who once worked in New Orleans, they've ensured the restaurant is open, inviting and friendly. They even have a first come first serve communal table near the front for those lucky enough to get a spot there and they also have a cute, covered outdoor patio open for dining.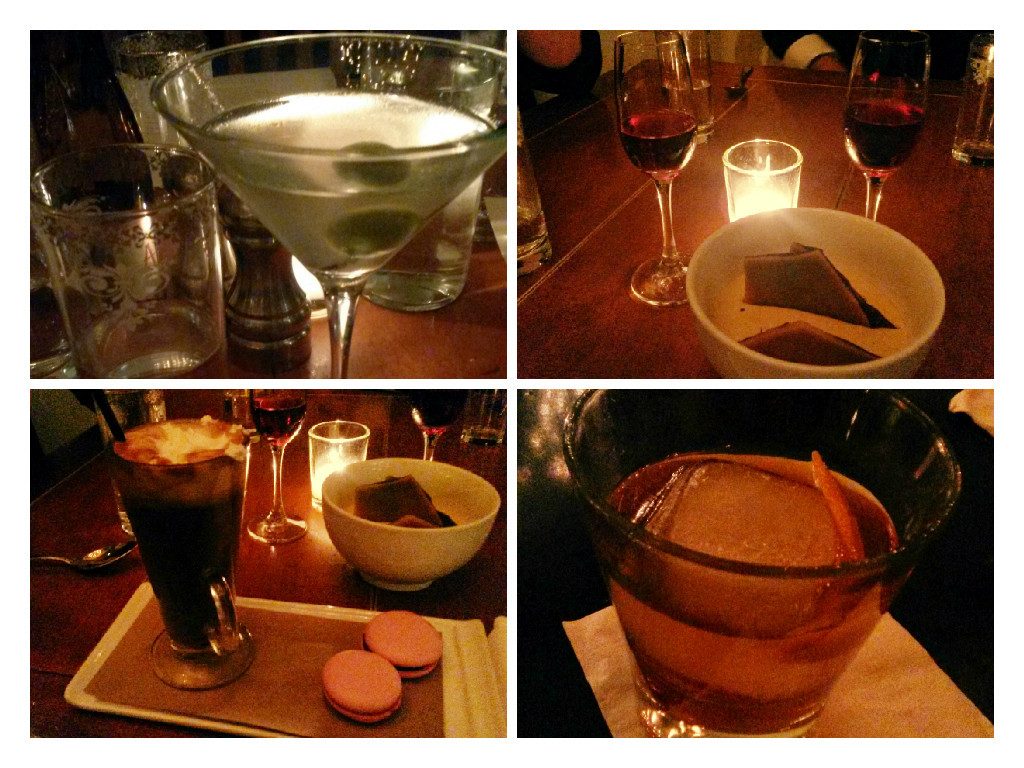 Soon it will be Mardi Gras and we're looking forward to attending Town Hall's annual party. It's a real fun time of fried chicken, raw oysters, jambalaya and other yummy food plus wine, Hurricanes and Abita beer and live entertainment. It's all you can eat and drink and everything is pretty tasty. Again, the service is great and the party is worth the $80.