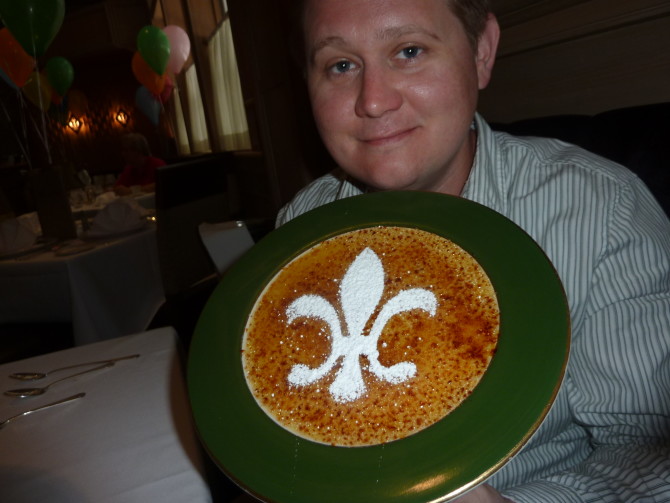 Cheap Food:
Café du Monde – The French Market in the Quarter
For beignets and cafe au lait, open 24/7 www.cafedumonde.com
Praline Connection – 542 Frenchman Street –(504) 943-3934
Bad name, good restaurant specializing in Creole/soul food. a good lunch spot to try some New Orleans classics like red beans & rice or shrimp etouffee. Praline Connection also has a candy store attached to it that sells – you guessed it – pralines!!!
www.pralineconnection.com
Frankie and Johnny's – 321 Arabella Street – (504) 899-9146
I go for dinner every time I visit NOLA. It's uptown and will require a cab. Everything is good. Get boiled crawfish if they have it.
www.eatatzekes.com/FrankyandJohnnys.htm
Domilise's Po-Boys – 5240 Annunciation Street
It is also uptown. Get there early if you go.
www.roadfood.com/Restaurant/Reviews/141/domilises-poboys
Mother's – 401 Poydras Street – (504) 523-9656
Great downtown spot for local food. Famous for their muffelattas. This place gets busy. www.mothersrestaurant.net
Acme Oyster House – 724 Iberville Street – (504) 525-1158
This place is in the Quarter and is also good. But if the line is too long, Felix's Oyster House is across the street and essentially the same.
www.acmeoyster.com
www.felixs.com
Not Cheap But Totally Worth It Food: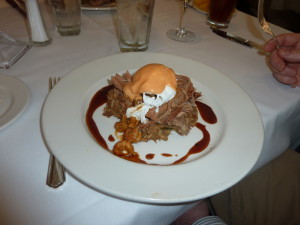 Commander's Palace – 1403 Washington Ave – (504) 899-8221
Located in the Garden District. You can take a tour of the cemetery after you eat. Their brunches are outstanding. The portions are huge.
www.commanderspalace.com
Brigtsen's – 723 Dante Street – (504) 861-7610
A wonderful little Creole restaurant tucked away in the Riverbend district. To get there, take the streetcar to Carrollton Avenue and Maple Street. Get off and walk left on Maple for two blocks to Dante street. Brigtsen's will be on the left. You can't go wrong with anything on the menu here.
www.brigtsens.com
NOLA – 534 Saint Louis Street – (504) 522-6652
Emeril's first restaurant and our favorite.
www.emerils.com/restaurant/2/NOLA-Restaurant
Brennan's (currently closed until further notice) – 417 Royal Street – (504) 525-9711
Fancy breakfast and brunch place. Has any kind of eggs benedict imaginable along with classic Creole dishes like turtle soup. Also the birthplace of Banana's Foster.
www.brennansneworleans.com
Le Crepe Nanou – 1410 Robert Street – (504) 899-2670
One of my favorites when I lived there. A great, reasonably priced French bistro.
www.lacrepenanou.com
Bayona – 430 Dauphine Street – (504) 525-4455
Another good contemporary New Orleans restaurant.
www.bayona.com
Galatoire's – 209 Bourbon Street – (504) 525-2021
Classic New Orleans French Quarter spot.
www.galatoires.com
Music and Drinks:
Frenchmen Street –
This little street just outside of the French Quarter is a great place to see some music. There are many venues including The Dragon's Den, Blue Nile, Apple Barrel, The Spotted Cat, Snug Harbor and more, that are all in this little two block range. Just take a cab, grab a drink at Checkpoint Charlie's and start walking.
Tipitina's – 501 Napoleon Avenue – (504) 895-TIPS
THE place to go for New Orleans music.
www.tipitinas.com
House of Blues – 225 Decatur Street – (504) 310-4999 –
Another good music venue located in the French Quarter.
www.houseofblues.com/venues/clubvenues/neworleans
Le Bon Temps Roule – 4801 Magazine Street –
Soul Rebels brass band plays on Thursdays.
www.yelp.com/biz/le-bon-temps-roule-new-orleans
Maple Leaf Bar – 8316 Oak Street –
Go on Tuesday nights to see Rebirth Brass Band for cheap.
www.mapleleafbar.com
Vaughn's Lounge – 800 Lesseps Street –
Go on Thursday nights to see Kermit Ruffins and the BBQ Swingers – Kermit starts up around 11 ish and goes till the early morn. Take a cab (sketchy hood).
www.yelp.com/biz/vaughans-lounge-new-orleans
Just Drinks:
Cooter Brown's – 509 S. Carrollton Avenue –
Eclectic selection of beers on tap and delicious oysters on the half-shell.
www.cooterbrowns.com
St. Joe's Bar – 5535 Magazine Street
Good place to get New Orleans Drunk.
www.yelp.com/biz/st-joes-bar-new-orleans
Johnny White's – 720 Bourbon Street
They never close. Not even during Katrina.
www.johnnywhitesneverclosed.com/home.html
Pat Obrien's – 718 Saint Peter Street
Home of the Hurricane (the drink).
www.patobriens.com/patobriens
And many, many other places to drink (too many to list).