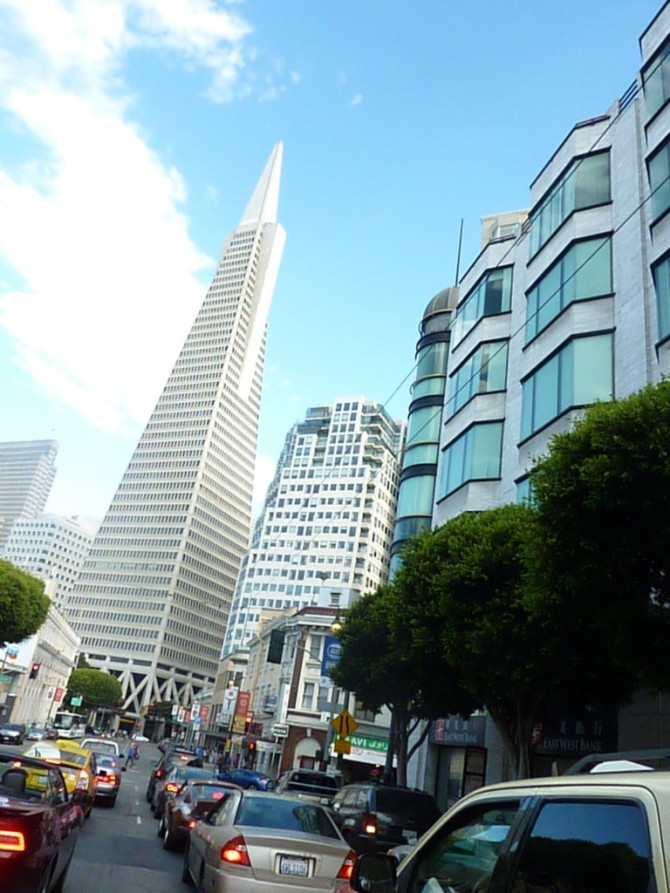 Staycation: 3 Days in San Francisco with Kids
Staycations are awesome. Having the ability to sleep in your own bed or drive your own car (if required) while venturing through a town or city near by provides comfort and fun. Often people take for granted the sights and attractions that their home city has to offer. We go to work every day, passing by great statues, lovely museums, beautiful parks and busy restaurants promising ourselves that one day we will pay them a visit only to say that once again, the subsequent time you pass by. Below highlights what you can do in 3 days in San Francisco with kids. We dragged them every where and made them walk. I've also included tips.
Tip: Buy a Citypass that saves you 47% off admission to the 4 best attractions in San Francisco and provides unlimited cable car rides and MUNI rides. You buy it online and print out the receipt. Then go down to the Box Office at any of the attractions and pick up your booklet that contains vouchers for your tickets. You have 9 days to use the passes to see the California Academy of Sciences, ride the Blue and Gold Fleet Bay Cruise, visit the Aquarium of the Bay or Monterey Bay Aquarium, and visit the Exploritorium or de Young Museum.
Tip: If you're a local, sign up for the Local Advantage: Discounts for locals only at Pier 39. You'll receive some great deals for restaurants and stores at Pier 39 as well as notice of free events. This is how I scored buy one get one free Blue and Gold Fleet tickets and ice cream deals.
3 Day Venture in San Francisco with Kids
Day 1
Eat Dim sum in Chinatown (Tip: Try Hang Ah Tea Room, America's oldest dim sum place. Our review is below.)
Drop into the knick knack stores on Grant Ave in Chinatown (Tip: Lowest prices are between Sacramento and Washington) and press a penny for a souvenir
Tour North Beach
Walk to Coit Tower and take in the view (Tip: If you have a stroller, have no fear. There is a walkway without stairs.)
Walk down to Pier 39 and visit the sea lions
Have a clam chowder or waffle cone (Tip: Use the coupons in your Citypass booklet.)
Go on the Blue and Gold Fleet Bay Cruise (Tip: This is one of the Citypass attractions. Even my mom who has severe motion sickness was fine on this ferry ride.)
Take the kids to the Aquarium of the Bay (Tip: Another Citypass attractions that's great for young kids. It's just big enough for their curiosity. But you get a better deal if you go to the Monterey Bay Aquarium instead because you save more off the expensive ticket price an it's a nicer aquarium.)
Ride the carousel and have a virtual adventure at the 7D Experience
Enjoy dinner at Player's Sports Bar and get the meal with tokens so you can play in the arcade afterwards or while you wait for food
Day 2
Have breakfast at a local hot spot or make a hearty meal at home
Visit the San Francisco Zoo (Tip: It's cheaper to buy a family membership if you think you'll go at least twice a year. My nephew loved the zoo though my parents thought it was kind of boring.)
Venture over to Golden Gate Park and visit the California Academy of Sciences (Tip: Use your Citypass. The food is surprisingly good here but it's expensive so pack your own food and sit in the cafe's patio to enjoy.)
Visit the de Young Museum (Tip: Use the Citypass for this attraction or go to the Exploritorium.)
Check out the Botanical Garden (Tip: Admission is free for San Francisco City & County Residents with proof of residency.)
Walk over to the National AIDS Memorial Grove (Tip: Beautiful and free. It's close to the Botanical Garden, California Academy of Sciences and the Botanical Garden.)
Have dinner in the Inner Sunset around 9th and Irving (Tip: There are ton of good restaurants here. There's a great pizza place and an authentic Eritrean and Ethiopian restaurant and a full bar as well as awesome Japanese food at Ebisu and Hotei plus many other options.)


Day 3

Have breakfast at the Ferry Building
Walk around the Farmer's Market
Walk along the Embarcadero and duck into the little piers along the way to see the bridge and take in the view
Venture down to the Exploritorium at Pier 15 (Tip: Use your Citypass and try to get there before noon so you can see the Fog Bridge that goes off daily at noon. Also, if you don't want to pay to go in, they have some cool things to see for free outside.)
Drop by the infamous Pier 23 and sit in the outdoor patio for snacks and some drinks (Tip: Don't be surprised if you see a famous actor or two enjoying a meal.)
Take the kids to the Sue Bierman Playground at Washington St and Embarcadero
Go to the South of Market part of the city (SOMA) and eat dinner at the food trucks at the SOMA Streatfood Park, in an outdoor setting with a heated seating area and TVs plus skeeball (Tip: They close at 5 PM on Sundays, 9 PM on weekdays and 10 PM on Saturdays.)
Summary
I wasn't able to take a few days off on short notice but I convinced my parents to come for a tour of San Francisco. It was a staycation of sorts for them since they had once lived in San Francisco but were now residents of good ol' Lake County. I planned their 3 day vacation in San Francisco so even though I wasn't with them at every moment of their trip, it was as if I was there, partaking in a staycation. This was also an opportunity for them to spend time with their grandchildren.
On this staycation, we started by having lunch at America's oldest dim sum house, Hang Ah Tea House, up the hill and in an alley off Clay Street in Chinatown. Their Shrimp and Pork Fun Gaw sans Peanuts and Fried Sesame Ball were delicious. All the food was very good with each little dumpling coming loose from the bamboo basket without a puncture. Often times, the skin is too soggy and the meat falls out but not here. The delicate skin was perfect and we were able to use our chopsticks to pull them apart easily. They cook each dish to order so it takes a little bit longer than the places pushing carts of prepared food around to each table. Plus, you don't get the luxury of seeing the items as you order. They also don't have Cheung Fun (Rice Noodle Rolls filled with meat or seafood) but they do have soup noodle dishes such as Chinese Beef Stew with Egg Noodles and Shrimp Dumpling Soup Noodles.
After filling our tummies, we took a jaunt down memory lane and walked through Chinatown and into North Beach, where my dad showed us the first apartment he lived in upon arriving in America and all the places he had worked in his teens and 20's. I didn't even know that he had once worked as a valet by the now defunct Julius Castle. It was really nice to walk every where and learn some history. We made sure our parents wore comfortable shoes so that we could walk from Clay Street all the way to Coit Tower and down to Pier 39. My nephew really enjoyed all the attractions he visited in the 3 days because he got to learn stuff and had fun doing so. Even my parents had fun and didn't think everything was for kids only.
In the evenings after our little adventure, we played board games. It was a really fun way to spend time together as a family.