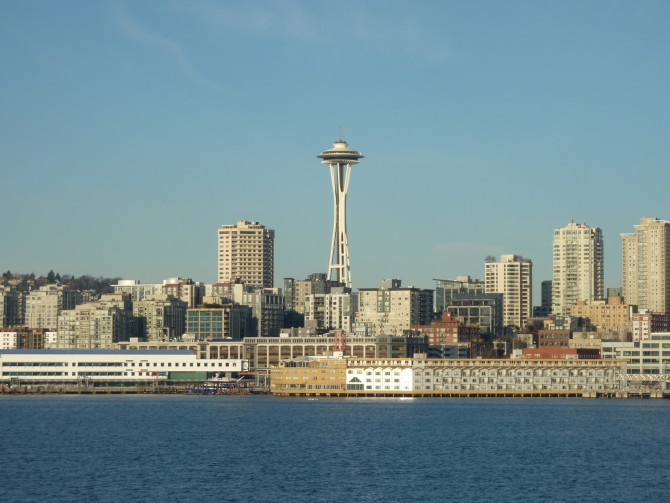 Seattle New Year's Weekend
Now, I'm going to entertain you with my trip to Seattle. Years ago, my good friend and I decided to celebrate New Year's in Seattle. I traveled up to Seattle with my hubby and one other good friend.
We arrived in Seattle on a Thursday and left on the following Sunday. It's been so long since we were there but I still remember all the great places we went to.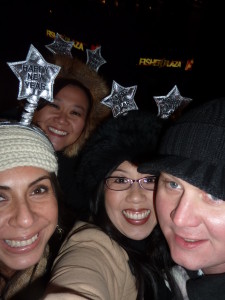 Our hotel, The Paramount, a Coast Hotel, (www.paramounthotelseattle.com) was in a great location with a Asian Fusion restaurant on the bottom floor. The sushi rolls and fried calamari were really good and it was nice to have the convenience of a nice restaurant at your fingertips. Till this day, I remember their calamari and friendly staff.
Below is the order of what we saw, ate and drank in four days visiting Seattle. We walked everywhere and never took public transportation or a cab.
Day 1
– Dragonfish Asian Cafe at The Paramount (www.dragonfishcafe.com)
Day 2
– Public Market Farmer's Market/Pike's Place Market
– Lowell's Restaurant at Pike Place Market – Yummy Clam Chowder and great view of the water!
– Pike Place Market Starbucks – Yes, we waited in line at the Original Starbucks. It was a cool experience with them yelling out our orders as they were made. The place was packed but the staff seemed to really enjoy working there and they kept the line moving efficiently.
– Walked around the shore and the surrounding area, saw Totem Poles along the water
– Drinks at Kell's (www.kellsirish.com) while we waited for our table at The Pink Door
– Dinner at The Pink Door (www.thepinkdoor.net) on NYE – The Italian food here was really tasty and the portions were just right. The restaurant has white table cloths and candles but the vibe is not your typical romantic candlelit place. We loved all the friendly waitresses with their tattoos, corsets and fishnets. The night we went, they didn't have the burlesque dancing.
– Space Needle tour – You have to come here during your visit.
– Dragonfish Asian Cafe at The Paramount – Late night snacks and dancing with the staff.
Day 3
– Chinatown – The lines at the Dim Sum restaurants took way too long so we ate at Jade Garden Restaurant and Lounge. The food was typical Cantonese style and was just fine. Our tummies didn't complain though I was really sad we didn't get Dim Sum.
– Ferry ride to Bainbridge Island – It was New Year's Day so nothing was open but it was a cute, little place to visit.
– Dahlia Lounge (www.tomdouglas.com/index.php?page=dahlia-lounge) – This is one of Tom Douglas's famous restaurants. Tom Douglas is an American executive chef known for winning the 1994 James Beard Award. He appeared on Food Network's Iron Chef America, where he defeated Chef Masaharu Morimoto. Dhalia was a very nice dinner place with a variety of menu choices including a memorable duck entree. It wasn't cheap but it was worth it.
– Belltown Pizza (www.belltownpizza.net) – Had snacks and drinks here.
Day 4
– Public Market Farmer's Market/Pike's Place Market for breakfast
– Underground tour of Seattle – SO. AWESOME. MUST. DO. We had no idea Seattle was built on top of the original city. You must check this tour out and learn about the history of Seattle. We snuck this tour in after we ate brunch and hurried off to the airport.