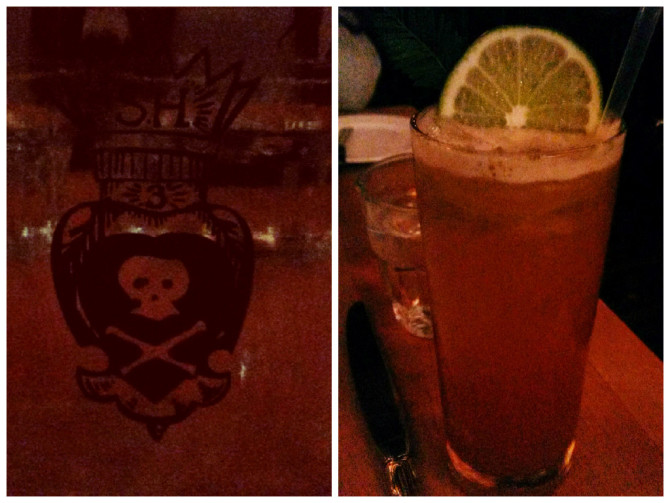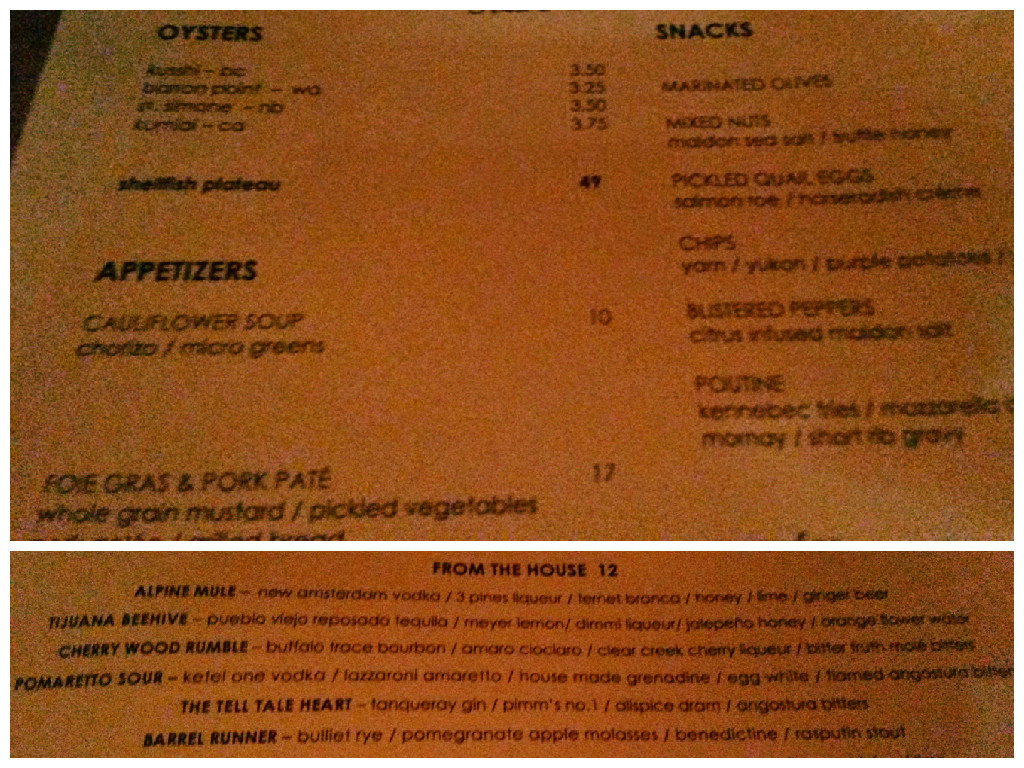 Yes, I know…these pictures are horrible.
Salt House is one of the trio of restaurants opened by the Rosenthal brothers who also own Anchor & Hope and Town Hall. Salt House is a lively, inviting restaurant serving Contemporary American/New American food with hints of French, Latin, Asian and Mediterranean cuisines and a mix of seasonings. I'd been to Salt House a few times over the years and it was my second favorite of the three restaurants but after this last visit, it's now my most favorite and I love their SH cross bones logo. Their menu has a good variety of fish and meat entrees and nice selection of appetizers which was perfect for our double date. The couple we went out with loves food as much as we do so when we dine together, we like to order a lot to share.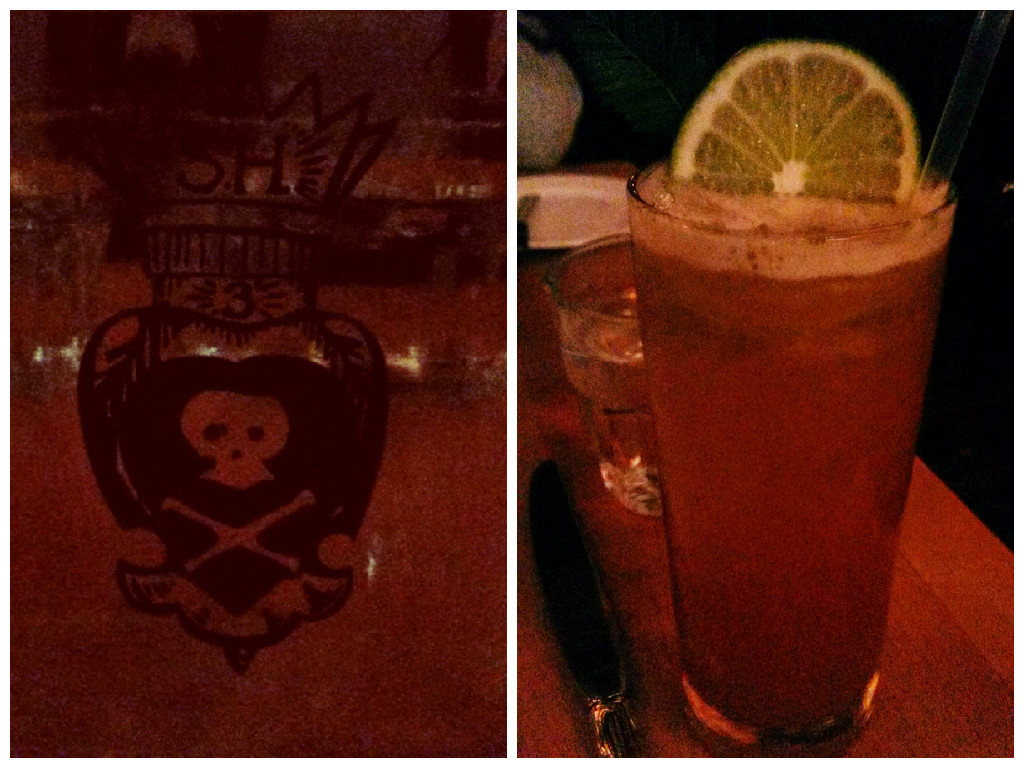 Yes, I know…these pictures are horrible.
I was unusually on time to dinner and I arrived before all my friends which almost never happens. I'm known to be late. The friendly hostesses sat me at the table while I waited for my friends and I quickly perused their cocktail menu. The server came by with water and asked if I wanted a drink while I waited and I thought she read my mind. I ordered the Alpine Mule which is like a Moscow Mule except Salt House's version had Fernet. The cocktail was refreshing and I've really been digging Moscow Mules lately so I was happy they had something similar. I don't remember our server's name but she was awesome throughout our meal. She was attentive and extremely knowledgeable about all the dishes. She explained each dish we inquired about with such detail and delight. She totally sold us on every dish we selected. Unfortunately, my pictures are kind of crappy and don't do Salt House justice. The restaurant has dim, low lights so it was difficult to capture good pics on my phone.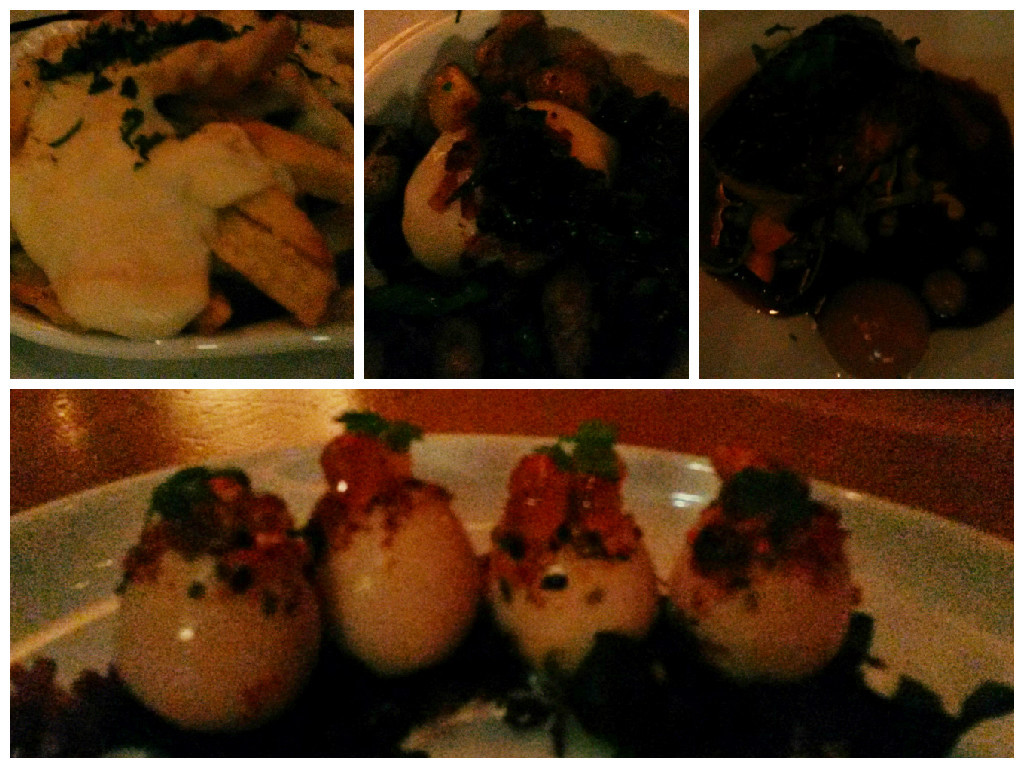 Yes, I know…these pictures are horrible.
With so many appetizers available, we struggled on deciding and ended up sharing five of them. And the best part was that we visited Salt House after the Foie Gras band was lifted in California so they had Foie Gras on the menu. I don't know if that's the reason my friends picked this place but I was pleasantly surprised to see two Foie Gras dishes on the menu. We had Foie Gras & Pork Pate, Seared Foie Gras, Poached Egg Hash, Poutine, and Pickled Quail Eggs. They were all phenomenal and I'd be back just to eat their appetizers. I recommend the Pickled Quail Eggs just because they are tasty, unique and meld different flavors together. The boys each had the Pork Duo of grilled ribs with chimichurri & bacon wrapped tenderloin which they both really enjoyed. My girlfriend and I thought their Pork platter was pretty good but it was a little too heavy for us. I had the California Cod with Clams and my girlfriend had Half Moon Bay Petrale Sole. We both liked our fish entrees.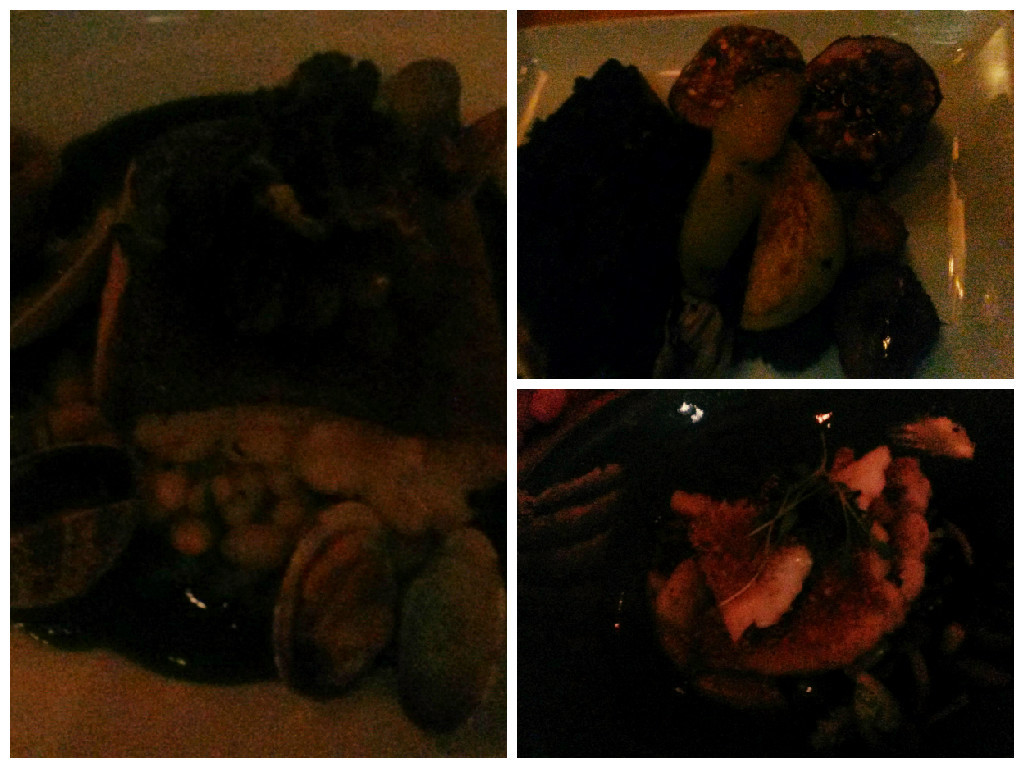 Yes, I know…these pictures are horrible.
Steve and I don't usually order desserts but our friends love desserts so I knew from the get go that dessert was in my future. We had the Nutella Pot de Creme and Salted Caramel Chocolate Cake. They were both outstanding desserts. I'm glad we ended up ordering both.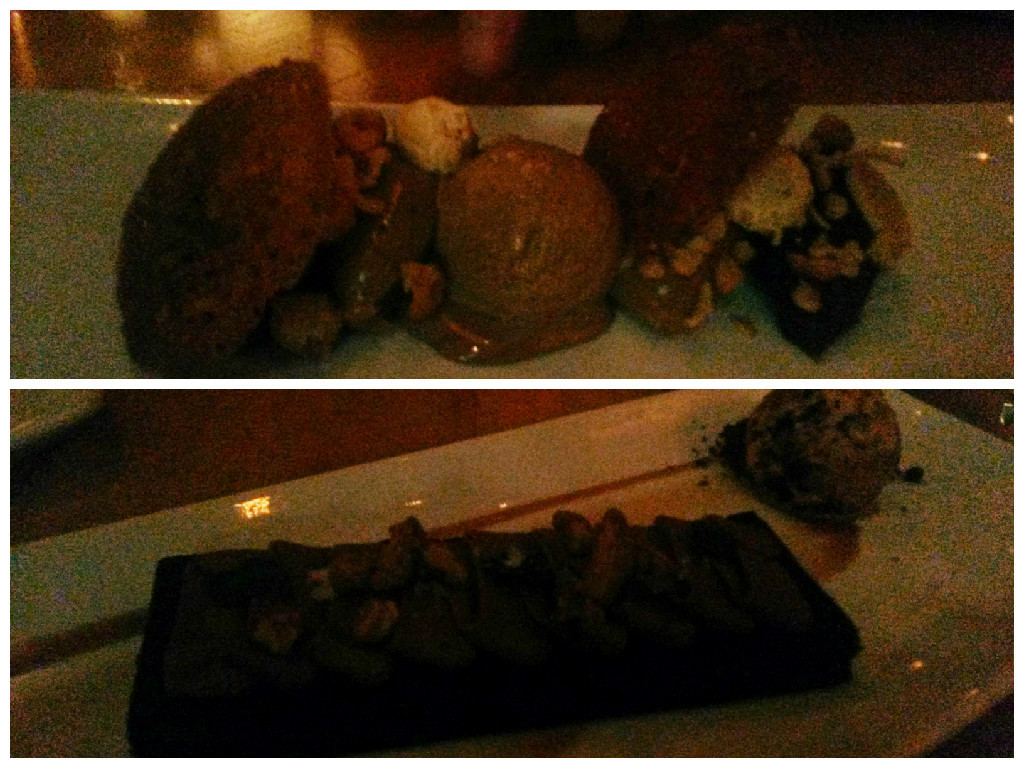 Salt House
545 Mission Street
Between 1st and 2nd Streets
San Francisco, CA 94105
(415) 543-8900