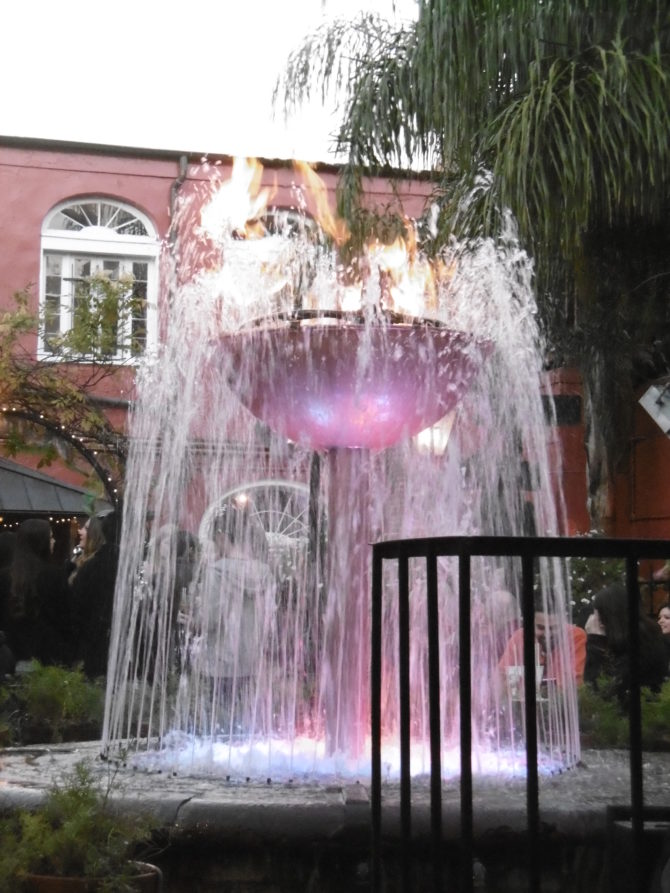 Yikes! I wrote this in February 2016 and never posted it! Well, here it goes…I detailed our trip as we went along.
Life's short, party in New Orleans! "Laissez les bon temps rouler!" as in "Let the good times roll!"
Mardi Gras for us was nothing like the stories you've heard about with the girls flashing boobs and everyone being frat-boy wasted. I mean, yes, there is that element if you want it to experience that in the French Quarter but we only stopped by the Quarter to see what that party atmosphere was like and it wasn't our thing so we left to hang out in other parts of NOLA.
We were pleasantly surprised to find how family-oriented Mardi Gras actually was, away from the Quarter. The whole city is into Mardi Gras with families decorating their houses and front lawns and kids being let out of school for the festivities. The parade routes are decked out with ladders for kids to sit on to watch the parading of very decked out floats and costumes. There are parades during the day and at night and there's a full-on schedule of parades all over the city. Families get together and BBQ along the route and the kids run around playing ball until the parades start. When the floats go by, spectators clamor for all the charms and candy being thrown off. It was so much fun to chase the floats for the best gifts, even as full grown adults. Mardi Gras was quite the experience and I look forward to returning with my own kid(s) one day.
Our Mardi Gras trip to New Orleans was an amazing trip! We spent a week from Saturday afternoon to the following Saturday morning in New Orleans partying and going on a whirlwind food tour from Tuesday to Friday night. Our food excursions included Classic Creole at Galatoire's, "New" New Orleans at three of John Besh's restaurants, Cajun Southern at Cochon as well as hometown local gems like Evangeline's and Frankie and Johnny's. If you plan a trip for Mardi Gras, you definitely want to be there Saturday to Tuesday. We extended our trip so we could add in tours of the area and of course, more food experiences.
We got off the plane on Saturday night, grabbed burgers and drinks at Madigan's & G.B.'s after offloading our luggage and waiting for our friends. Then the six of us headed to MOM's Ball with some locals to celebrate Mardi Gras. MOM's Ball was amazing as we had never seen such elaborate costumes. I originally thought it would be similar to our San Francisco Bay to Breakers but Bay to Breakers paled in comparison to MOM's Ball. People handmade their feathered headpieces and costumes and some had very detailed face painting or ornate face masks. MOM which stands for "mystics, orphans and misfits" definitely lived up to its name as everyone was unique and free spirited. It's very difficult to get tickets to this private, invitation only event. And when they say dress in costume, you better do so, as one of our friends found out the hard way.
Below is a run down of all the places we drank and ate at for the week.
Saturday
We had to coat our stomachs with a hefty meal and drinks before heading out for the big party night.