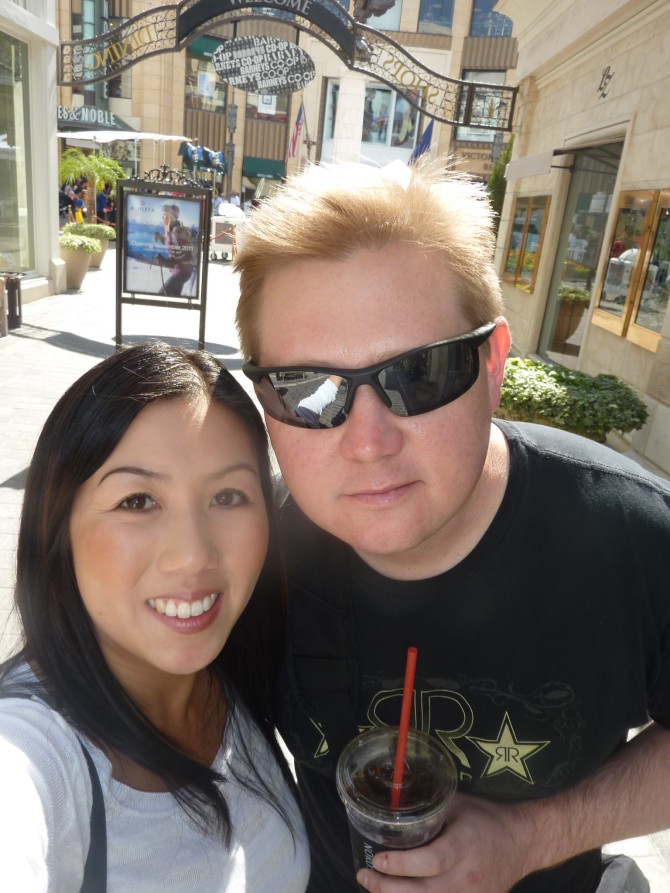 Steve had never been to Los Angeles before so when we had a wedding to attend in Burbank, we flew into LAX, rented a car and drove around for three days. Burbank Airport cost more and we wanted to start our tour in LA.
Hotel name: Safari Inn
Address:
1911 W. Olive Ave.
Burbank, CA 91506
Phone number: 1-818-845-8586
www.coastanabelle.com/safari
It was October and the weather was great. It was just nice to be alone and not have to worry about anyone else (except for the wedding). On Saturday, we went to Farmers Market for a great lunch, shopped at The Grove, went to the Getty, then to City Walk. It didn't feel like a long day or anything. It was just fun. Then Sunday, we went to Saddleback Ranch for football watching, then shopping on Melrose, then changed and went to the wedding. If we didn't have the wedding, I would have taken him to Grauman's Chinese Theatre and walked around looking at the stars on the ground. On Monday, we went to The Grove again b/c I had to return a pair of shoes and we had lunch. I saw Mario Lopez. We actually saw two other actors this weekend in that area. Then we went to 3rd and Promenade and to the beach.
The destinations were planned out so we could basically drive in a circle and easily return to the hotel.