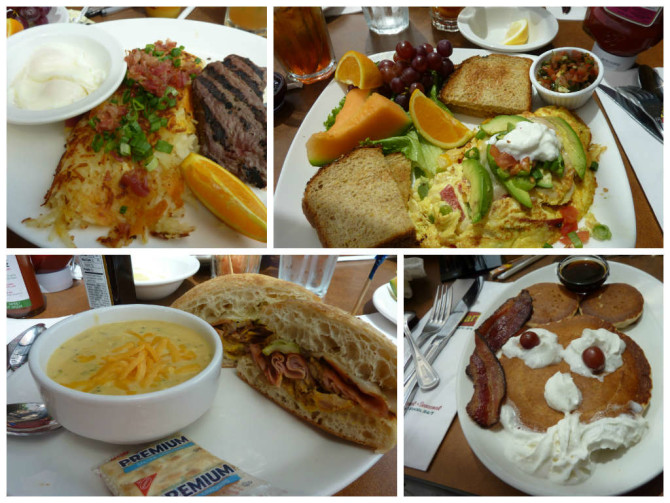 Late Night and 24 Hour Eateries – San Francisco
We tend to eat late and if we have to eat out, our food choices for dinner are rather limited even though we live in San Bruno, minutes from San Francisco. I feel like there's always a need for late night and 24 hour eateries especially in large metropolitan cities where there is entertainment all night and around the clock working people out and about. So besides a shortage of cabs that has recently been relieved by Uber and Lyft, there also isn't a lot of 24 hour restaurants in the San Francisco and Peninsula area. There are quite a few late night eats in San Francisco but I really wish there were more 24 hour restaurants.
Do you remember the old 24 hour King Tin in Chinatown? Or IHOP next to the Big Heart City Nightclub on Mission, the Denny's off Westborough or the Denny's in Japantown serving udon and the Lyon's that is now home to Boulevard? Those restaurants were the best for late night grub after a night of drinking and clubbing. These days, there's less clubbing but I still have the occasional 2 AM craving for fried mozzarella sticks or chow mein so I thought I'd share a list of my top picks of probably unknown 24 hour eateries in the area. These aren't fancy places that Michael Bauer would frequent. Some of the listed restaurants are chains but they will definitely feed you when no one else is open. Most are simply family owned and operated places, little gems in my book. They are also nostalgic as I started to eat at many of these establishments in college so you know they've been around for a long time.
Plus, these restaurants are much less expensive than the more popular late night and 24 hour restaurants. On a dollar scale, I'd say these restaurants get a one dollar sign rating, $ = under $10 or maybe the lower end of two dollar signs, $$ = $11-$30. The only exception to my list is Tsunami Sushi, which is worth every penny of their $$$ rating. Being one my favorite Japanese restaurants that just so happens to stay open late, I had to include them. There aren't that many 24 hour restaurants to list but for the late night eateries, we have more choices so I tried to cover different cuisines but again staying in the $ and $$ range.
24 Hour Eateries