On the first day of every Outside Lands in San Francisco, I always eat Chicken and Waffles with Mac & Cheese from the Farmerbrown food tent. It's been a tradition of mine for years now and I've always wondered how the full menu was at the actual restaurant but didn't have an opportunity to get over there. Their Chicken and Waffles with the Mac & Cheese are delicious and I've heard that on Tuesdays, their Chicken and Waffles is the daily special. We finally got to visit this Southern food and soul restaurant the other day when a friend invited us out for his birthday dinner.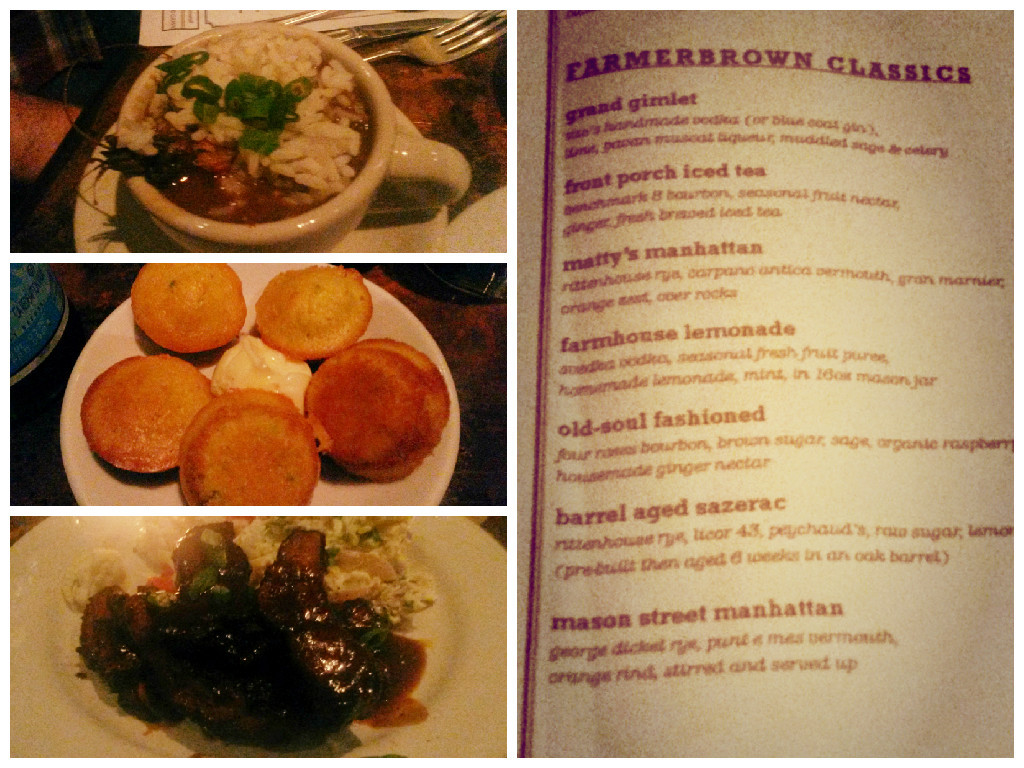 When we walked to Farmerbrown from the Financial District, the excitement of eating slowly dissipated and I almost lost my appetite. Farmerbrown isn't located in the most savory part of San Francisco so I should have been prepared but when your mind is on food, you tend to forget about the repulsiveness of the streets. It's on the outer edge of the Tenderloin and is close to the Civic Center and Union Square. Farmerbrown is close to the theater district so I've referred many people for a dinner before their show.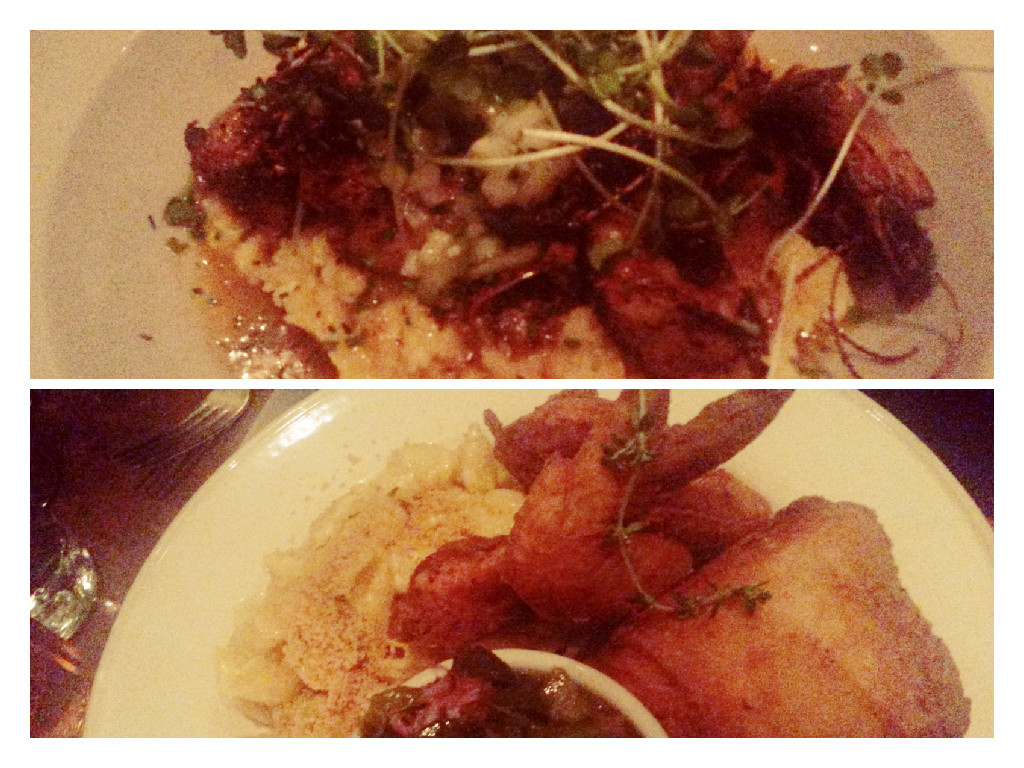 Luckily, the great service and delicious food made up for the yuckiness outside. We started with their Seafood Gumbo and BBQ Baby Back Ribs. The appetizer size only came with four ribs and there were five of us so we ordered the full plate which came with six ribs along with a tasty Potato Salad and yummy Pickled Vegetable Medley. The appetizer size also came with the Potato Salad. These ribs were fantastic and I might even get this as an appetizer just for me next time. The Gumbo was really good and had a nice flavor of seafood but it came with rice in it so next time, I'll ask if they can put the rice on the side. I then had one of the best Pork Chops I've ever had in San Francisco. It was perfectly seared and seasoned and very juicy. My friend commented that even the Cornbread & Kale Stuffing they served with the Chops was good. The others at our table had the Chicken and Mac & Cheese, Jumbo Blacked Prawns & Grits, Braised Short Ribs with Gouda Stoned Ground Grits and a side of Southern Greens. Everyone enjoyed their dinner. I also had a Grand Gimlet made with Tito's handmade vodka, lime, pavan muscat liqueur, muddled sage & celery. The cocktail was good and not too sweet. It looks like they had an impressive cocktail list and they even have mocktails.
We weren't in the mood for dessert and wanted an after dinner drink. Unfortunately, their bar shut down right when the restaurant closed so we couldn't get any kind of mixed drinks. The bartender was willing to serve us shots though which was fine for the bourbon drinkers except for me but that didn't taint my experience at Farmerbrown. I really liked the food and the decor of the place. I'll be back to Farmerbrown when I need a Southern food fix.
Farmerbrown
25 Mason St
San Francisco, CA 94102
b/t Turk St & Market St nestled between the Tenderloin, Civic Center and Union Square
Phone number (415) 409-3276