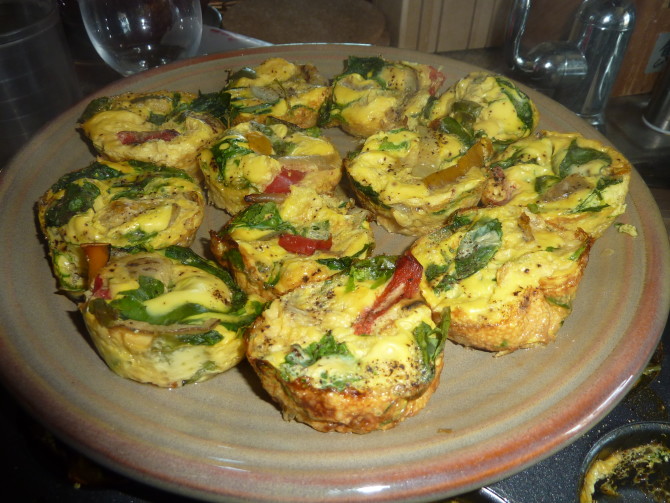 Egg White Muffin Bites Easy Version
This is an easier version of Egg White Muffin Bites than I previously posted. We used all Trader Joe's ingredients and actually recommend the egg substitute from TJ's. The texture from using the TJ's eggs substitute is creamer and softer.
These eggs can be stored for 3 to 4 days so make these on Sunday night or Monday morning so you have breakfast for the entire week if you and whoever eat two or three a day.
Makes 24 muffins.
Ingredients:
Oil (used to line muffin pan before inserting ingredients)*
2 Muffin Pans (12 slots each – Wilton Non-stick works well, with handles too)
1 Package Frozen Fire Roasted Bell Peppers and Onions
3 Handfuls of Pre-cut/Pre-washed Spinach
32 oz Carton of Liquid Egg Whites
Salt and Pepper to Taste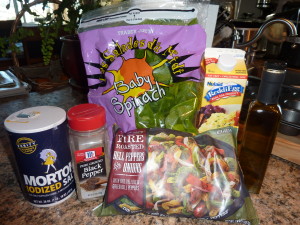 Pre-heat the oven to 350 degrees. Grease the the muffin slots with oil for easy removal of cooked eggs.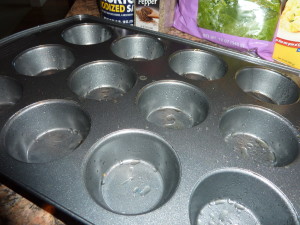 Fill the muffin slots with a layer of frozen bell peppers and onions.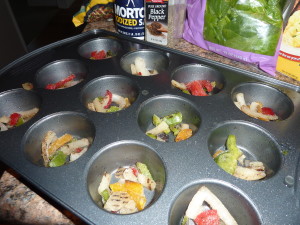 Layer that with some spinach, tearing the leaves as you go.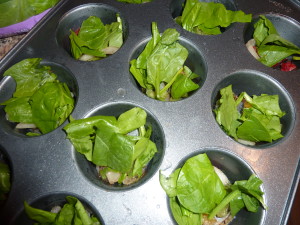 Add another layer of the remaining bell peppers and onions. I used the entire package.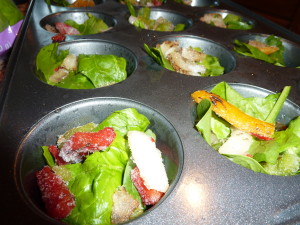 Fill the slots 3/4 full with the liquid eggs.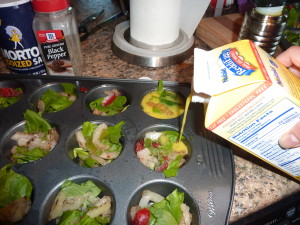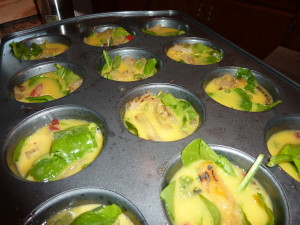 Push the veggies down with a spoon to ensure it's all submerged by liquid egg.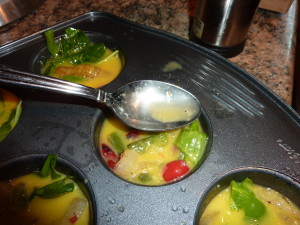 Sprinkle each slot with salt and pepper. You might want to put some salt in your hand and sprinkle it rather than tapping it out of the container.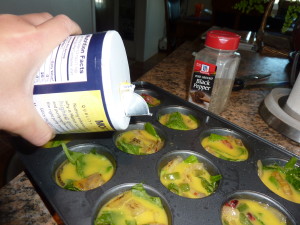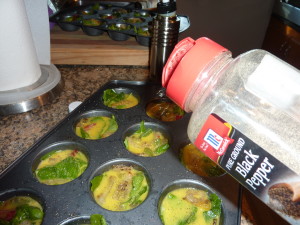 Bake for 20 to 25 minutes until set.

Use a small spatula to remove each egg muffin after cooling for five minutes.