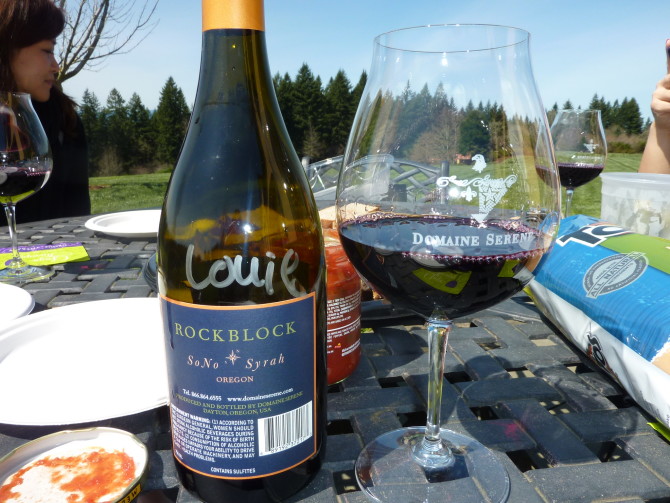 Bachelorette Weekend – Portland
Two years ago to this day, I planned a bachelorette party for my friend. We decided to go to Portland, Oregon because we had always wanted to visit the walkable city we had heard so much about while growing up in Northern California. Portland turned out to be better than we expected. It was awesome that we could walk everywhere, even in our tallest heels.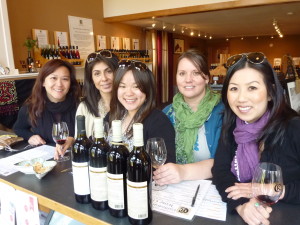 The Westin Portand (www.westinportland.com) is centrally located and is really easy to get to from the airport. I had issues figuring out how to leave the airport on the train but once I realized what I needed to do, I felt pretty stupid. My phone didn't work in the airport so I couldn't look anything up and tried to rely on the maps on the walls. It was so early that the information desks weren't manned by anyone and there wasn't a single person in sight. I ended up being the only person on the train. From the Westin, you can walk to all the downtown stores and restaurants. There are many comparable hotels in the area but I chose the Westin for the price and familiarity.
Day 1 – Friday
I'm not typically a morning person but I decided to take the first flight out. I had gone out to see Rodrigo y Gabriela at the Fox Theatre the night before so I was a little worried I wouldn't be able to get up the next morning. I took a little nap and hopped on the plane and slept. Upon arriving at the Westin in downtown Portland, I realized I was famished and totally energized so I asked the front desk for their favorite breakfast spots and I headed out.
10:00AM – Delicious breakfast at the packed Mother's Bistro. www.mothersbistro.com
After a 20 minute wait, I took up a seat at the bar and had mimosas with my Eggs Benedict. The breakfast was tasty. The eggs were poached perfectly, the hollandaise had a tinge of lemon zest and it didn't separate, a good sign of an experienced cook. And I'm always glad when they sub the potatoes with really fresh fruit and not crap from the can or that frozen shit where the inside of the red grape is always a bit icey. I almost never get potatoes with my breakfast. I remember teaching the girls next to me how to hit the 75 on the Heinz bottle to get the ketchup out. Mother's was a happenin' place and it seemed like the place the locals go because I saw people in business attire grabbing a bite and mom's in yoga pants meeting up with their girlfriends.
The record and t-shirt stores in the area were cool and everyone at the stores were extremely friendly. I didn't buy anything and people were still genuinely friendly unlike what you'd expect when perusing specialty stores. I made my way to Chinatown which was a dismal highlight but I always visit every Chinatown I can. Most of the restaurants and stores were out of business and it appeared clubs had taken up the area. Since clubs aren't open during the day, it was like walking through a ghost town.
4:00PM – Late lunch at Brix Tavern. www.brixtavern.com
After a nap, I woke up to find one of the girls had arrived. We freshened up and went out for a walk through the city and figured we would grab a bite when we got hungry. We ended up settling in at Brix Tavern where we shared a pizza and some appetizers and of course drinks! The Huckleberry Gimlet with huckleberry infused vodka was perfectly sweetened with blackberry syrup. I don't care for gin so I had them make me the Ode to Summer with vodka. The muddled cucumbers and green apple syrup was refreshing but I liked the Huckleberry Gimlet more.
9:00PM – Late dinner reservations at Andina Restaurant. www.andinarestaurant.com
This Peruvian Tapas restaurant is in the hip Pearl District. They had a live band playing while we ate at a round table that fit us five girls perfectly. Andina melded the flavors of Spanish, Chinese, Japanese and Italian in with their Peruvian recipes Andina still gets rave reviews from the locals and travelers. This place was actually recommended to me by a friend who lives part-time in Portland and it was outstanding. We had great service and both the food and drinks were worth the money. Their cebiche (spelled this way in Peru) and tiradito (sashimi style fish) dishes hit the spot. We all had to try the Pisco Sour and it was tasty but the Sacsayhuamán, a drink of habanero infused vodka shaken with pureed passion fruit was amazing.
We walked to Andina from our hotel in heels. The walk wasn't bad but there were parts of the walk where we had to walk on a raised wood walkway so that was a bit challenging. Some of us with stiletto heels had to walk alongside the walkway on the paved street below.
Day 2 – Saturday
10:00AM to 5:00PM – A limo picked us up at The Westin and we trekked out to the Willamette Valley for our wine tour including a sandwich lunch. I ordered a gourmet sandwich tray from Kenny and Zukes (www.kennyandzukes.com). The sandwiches were really good, made with springy bread and loaded with deli sliced meat. They definitely met the 4 star rating from the 1,200 plus reviews.
I found Aspen Limo Tours through Craiglist but when I contacted the company (David) about the ad and the prices for Columbia Gorge, they had no idea what I was talking about because they didn't go there as it was further away. It turns out that the ads are not sent out by their company. The Portland Tourism Board has strict rules about how much limo services can charge so the Board posts the ads for them with prices. That's why you'll see every company charges the same price. David helped me plan out the wineries but he sadly, didn't end up being our driver. On the phone, he seemed like a great guy but the guy we ended up with was just fine.
The drive up to Willamette Valley was beautiful with the lush hills. We went to three wineries: Argyle Winery (www.argylewinery.com), Domaine Serene (www.domaineserene.com) and Cathedral Ridge Winery (www.cathedralridgewinery.com). The ladies at Argyle were really sweet and they spent a good amount of time serving wine to us. It's a very small, cute little winery. The tasting room is reminiscent of a country home nestled in between the vines. They had some yummy sparkling wines and their Black Brut was nothing like we'd ever tasted. It was delicious with the juices of black cherry and black currant. Domaine Serene had a beautiful view and we ate our sandwiches at a table overlooking the grape vines. David recommended visiting Domaine Serene while we enjoyed our lunch with a bottle of wine and it was a breathtaking recommendation. At our last stop, the wines weren't my favorite but some of the girls really liked them. I just remember the girls that worked there were really bad at math and because they took forever to process our order, we ended up being late returning to the hotel.
Good thing cash is king. The wine tour was pre-paid and us being late meant additional charges. I offered an extra cash tip to the driver so he happily waived the additional hour.
7:00PM – Dinner reservations at Departure at The Nines. www.departureportland.com
This Asian Fusion restaurant was two blocks from The Westin. Departure is a little too sterile looking with whiteness all around in the seats, table tops and floor but the food and drinks were amazing. The restaurant is located on the top floor so it has a nice view of Downtown Portland. The chef follows a paleo diet so it's interesting that he's able to whet our palates with such delectable dishes of sushi, yakitori and dim sum. The BBQ Korean Shortribs buns had the perfect amount of bun to meat ratio and the meat was tender and favorable. Good sushi is just that so I can't say much except that we the sushi at Departure was fresh, tasty and creative. Their signature cocktails were the best with unique flavors ranging from spicy, Thai chili pepper infused vodka and pear vodka with blackberries.
9:00PM – Headed out to Old Town/Chinatown for some dancing (10 blocks from Departure). We ended up not jumping on the MAX train and instead, walked so that we could bar hop along the way. Most of the ladies didn't want to drink so we actually didn't duck into any bars. We did, however, have a blast at Dixie Tavern (www.dixiepdx.com/dixie). The servers were great there and we never had an empty glass. One really cool thing about this place besides the lovely staff and patrons dancing on the counter tops was the wood columns in the bar that had enough tabletop for us to place our drinks on them and hide our clutches.
Day 3 – Sunday
11:00AM – Brunch at Brasserie Montmartre. www.brasseriepdx.com
Brunch the next morning was rough but at least the food was good and the Bloody Mary hit the spot. It happened to be Easter so Brasserie Montmartre offered a brunch buffet. They presented a nice spread and the food was hot and fresh. The dishes kept rolling out so it wasn't just sitting there, getting crusty in chafing dishes.
After Brunch, we stored our luggage with the bell hop and enjoyed a cultural interlude. We took the train out to Washington Park to see the The Japanese Garden, the #2 attraction of Portland and #1 attraction – Washington Park. The garden was actually deep in the park so it seemed like we walked forever. By the time we got to our destination, we had to turn around to catch our flights. The park was beautiful but we didn't get to see what we had set out to see…I'll be back.