It appears I didn't publish my notes on my Scottsdale Spring Training and Arizona Road Trip so here it is.
I had talked to one of my friends about going on a road trip through Arizona and visiting the Grand Canyon for some time and then another friend text me asking if I'd like to go to Spring Training. It doesn't take much to convince me to go on a trip and knowing that we'd all get along, I proposed a week long trip to Arizona starting with Giants baseball in Scottsdale. We arrived Friday night and flew home a week later on Sunday coming from San Francisco, Sacramento and San Diego. Luckily, we found flights in close proximity to each other's arrival and departure times. Please note that we opted to save money and stayed at motel style accommodations and went up in "stars" as the week went on, ending at a really nice resort.
We flew into Scottsdale on Friday, March 27th for three baseball games. The road trip portion was from Tuesday to Saturday and I think four to five days is enough to visit Williams, Sedona, and the South Rim of the Grand Canyon as you go north, and then Flagstaff and Prescott as you go south. The Grand Canyon was just WOW. I know it's silly but "WOW" is exactly how I'd like to describe this massive place as it is just so spectacular and for lack of a better word, "GRAND". Every person I spoke to about the Grand Canyon before we went said the same thing. Nothing can describe this attraction and you really do just have to go there to see for yourself.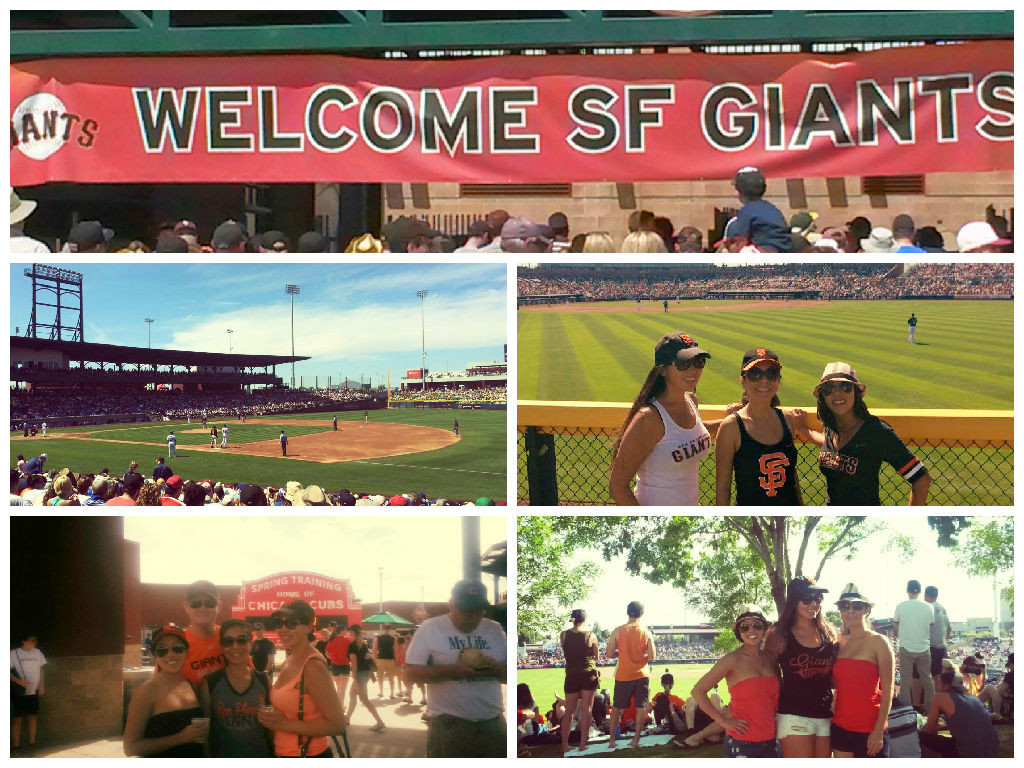 Itinerary:
Fri, Mar 27 – Fly into Phoenix and drive to Scottdale Days Inn. Hang out in Scottsdale.
Sat, Mar 28 – 1:05pm game against the Mariners in Peoria.
Sun, Mar 29 – 1:05pm game against the Dodgers in Scottsdale.
Mon, Mar 30 – 1:05pm game against the Cubs in Cubs Park.
Tue, Mar 31 – Breakfast in Scottsdale and check out of Scottsdale Days Inn. Drive to Sedona for 2.5 hrs. Stop in Williams on the way for lunch. Stay in Days Inn Kokopelli. Explore Sedona for the day/night.
Wed, Apr 1 – Breakfast in Sedona. Drive to Grand Canyon. Check into Holiday Inn Express Grand Canyon (Tusayan). Night hike of Grand Canyon.
Thu, Apr 2 – All day hike of Grand Canyon. Hopefully, soak our feet in a hot tub.
Fri, Apr 3 – Check out of Holiday Inn Express. Drive to Flagstaff and explore the Lowell Observatory or some outdoor attraction for a short hike. Check into Hassayampa Inn in Prescott (1 block from infamous Whiskey Row). Enjoy Prescott's night life and stumble back to the hotel.
Sat, Apr 4 – Check out of Hassayampa Inn. Drive to Litchfield Park and stay at The Wigwam Resort. Get massages and hang out.
Sun, Apr 5 – Chill at the pool and then fly home in the late afternoon. Resort is only 28 min to the airport. Return home in the late evening.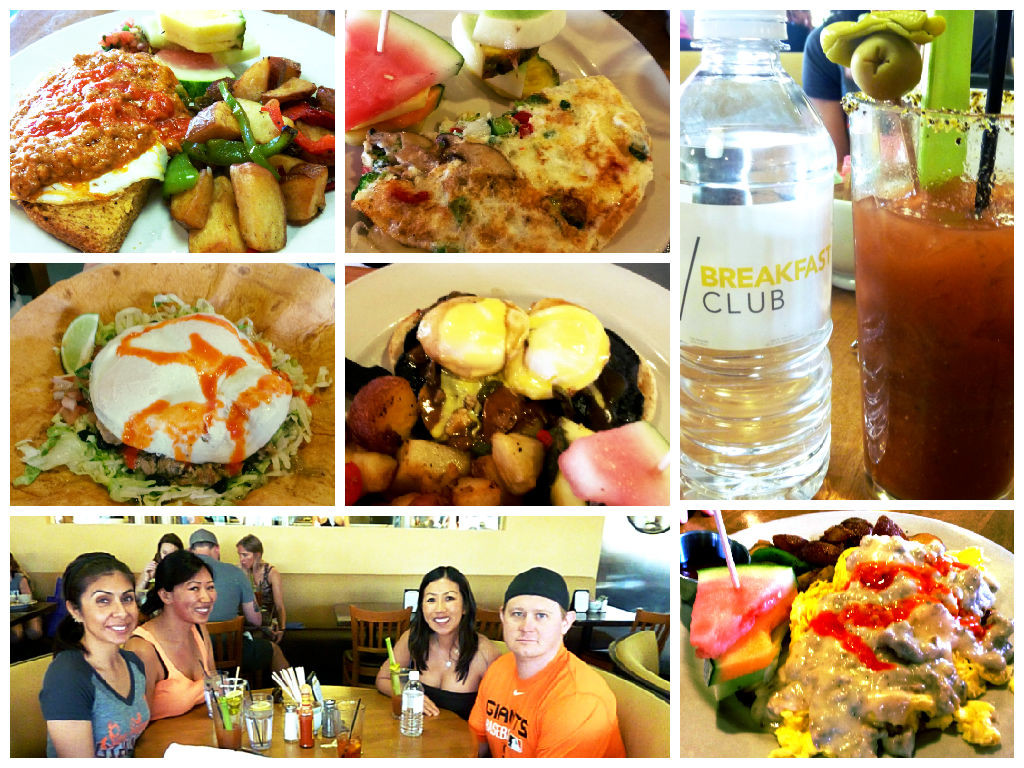 Scottsdale
We really liked that there were different stadiums all within 20 minutes or so of each other, representing their own team. We knew each team held Spring Training in Scottsdale but we had no idea that there was a stadium for the Mariners, Cubs, etc. It only makes sense. There were many stadiums and games per day during Spring Training and we learned this the hard way when two groups of friends were at two different stadiums on our first day at a game while we waited at a third. So, if you decide to go to a game, make sure you all have tickets to the same game, same day at the same stadium and you all meet there. I was so excited to see all the food choices such as funnel cakes and fried snickers, things you'd expect at a county fair but it was so hot on our trip the week of March 27th – April 4th, that I didn't eat anything there! Apparently, we vacationed during an unexpected heat wave which really sucked for lounging in the sun. We didn't just lounge. We took some naps in the limited shade we could find which actually was really nice. The games are totally family friendly and the lawn is great for picnicing.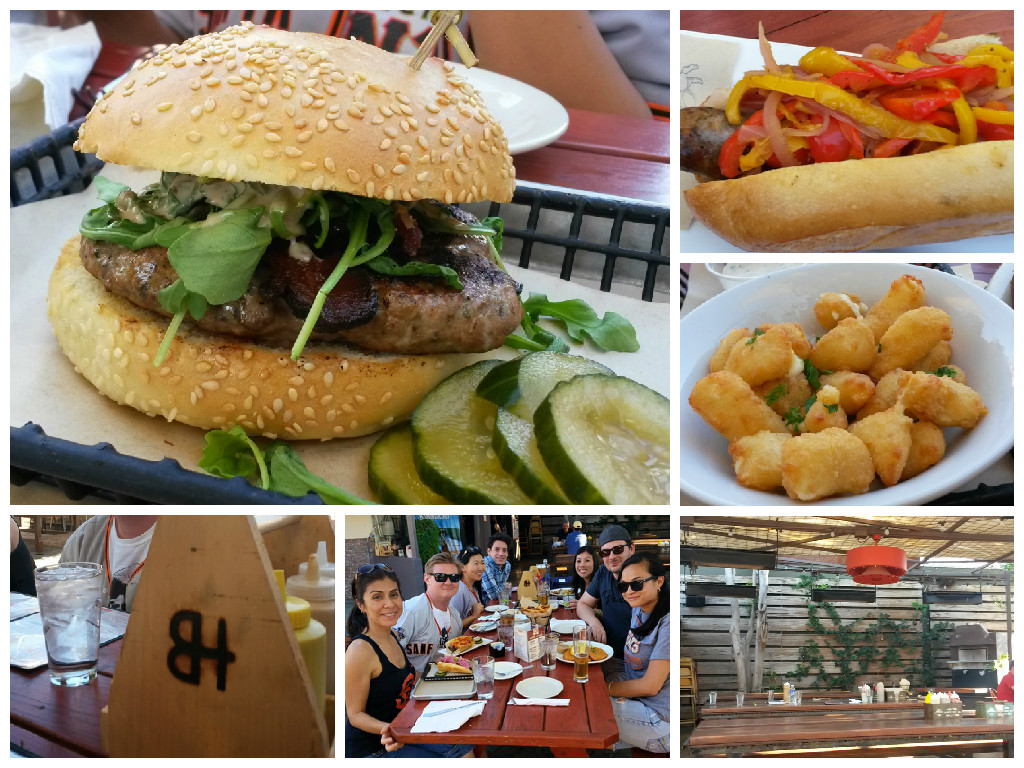 Scottsdale had an amazing amount of outdoor restaurants, places to drink and bars and clubs to dance at. We all loved the food and were quite entertained at how much the "strip" looked like Cancun. I don't know what this area is called but we saw the spot lights and like moths, we were attracted and drove there. You don't have to go into the bars to dance or have a good laugh. Fortunately for us, we had a designated driver (DD) so we drove through a few times admiring the club scene from afar. The places were all open in the front so you can see right in at the hot messes and the guys trying their hardest to flex their charm. If you're into the dancing and club scene, this place is for you or even if you just want to get your groove on. We weren't in the mood this time around.
Williams & Sedona

From Scottsdale, we drove north towards Sedona. The scenic view is amazing with mountains and cactus. You must stop at Williams so you can visit the historic Route 66. Do not take any of the tours in Sedona because it's a super small place and with a car, you can easily get yourself around to each attraction.

Red Raven Restaurant – 135 Historic Rte 66, Williams, AZ 86046 (928) 635-4980 – Probably one of the best restaurant this little town has to offer. The food was good and the service was fine. If you need electronics or whatever for your road trip, stop at the Dollar General. Williams wasn't even in our itinerary but a friend recommended the place and we're so glad we came by for a visit. The stores are all really cool.
Night Star Gazing – We didn't get to star gaze in Sedona because it was cloudy out. They cancelled the show but it sounded like it would have been fun and educational.
Cowboy Club & Silver Saddle Room – 241 State Rte 89A, Sedona, AZ 86336 (928) 282-4200 – To start dinner, we had a really good appetizer platter of Cactus Fries, Buffalo Skewers, Rattlesnake Sausage, and Cilantro Flat Bread. We'd never had Cactus or Snake before so that was a nice experience and we got to sit outside under the stars.
Wine Tasting – The little plaza next to the Cowboy Club had some stores including an awesome wine tasting shop. We had a few tastings before dinner and it was relaxing. The wine shop even had Maynard's wine, Caduceus Cellars and the wineista was very knowledgeable.
Chapel of the Holy Cross – 780 Chapel Rd, Sedona, AZ 86336 (928) 282-4069 – The church is built on the side of red rock and is amazing. It's a really small building with a gift shop but worth the visit because you can see some massive houses on the road up to the church and there's a great view from up at the top.
Slide Rock State Park – 6871 Arizona 89A, Sedona, AZ 86336 (928) 282-3034 – A little nice park where you can go on a short walk through an orchard and then dip your toe in the water between all the red rocks. It was pretty and peaceful here except for the sound of water and kid voices as they splashed around. Memories of my childhood camping trips came flooding back as we sat there watching everyone. I think you should stop here on your visit to Sedona.
Days Inn Kokopelli – 6465 Hwy 179, Sedona, AZ 86351 (928) 284-1100 – We went to the wrong Days Inn so be sure you know the address of where you booked your hotel and put that in your GPS and write down your directions! The GPS can go out AND it's not always correct. When we showed up at the wrong hotel, the guy at the lobby told us to be careful because the roads were also confusing in Sedona. They have weird roundabouts. This hotel had great views of the red rocks and free breakfast. We left our room door open while we drank wine to admire the view. It's really nice.

Tusayan & Grand Canyon

Tusayan is really close to the South Rim of the Grand Canyon. I recommend staying here because it's a few minutes drive and you'll get a quiet place for resting before your hike. There's a General Store that has everything you'll need for hiking including food, Camelbaks and water. The restaurant Wendy's is ranked #5 and McDonald's is ranked #10 on Trip Advisor's list of best restaurants because the food in Tusayan is not good. We don't eat fast food so we went for the other "bests" in the list.

We arrived in Tusayan around 5pm and we were able to catch the sunset at the Grand Canyon. This was really amazing and I recommend you go out there to Mather Point for the view. You can park at the Grand Canyon Visitor Center and admire the view from in there and learn some interesting facts about the Grand Canyon. The next day, we went for our 6 mile hike. We read many things about people dying or injuring themselves because of dehydration and lack of food. Make sure you pack sandwiches, snacks and lots of water for your hike and drink it even if you're not thirsty. The other reason people get hurt is that they push themselves through the hike even when they get scared and end up having to be rescued.

The Grand Canyon is out of this world! Check out the photo in the slideshow. The vast rolling hills and beautiful colors is just breathtaking and mesmerizing. Pictures do not do it justice and no words can explain just how magnificent this place is. For the hike, we parked at Parking Lot D at the Backcountry Information Center and went on the Bright Angel Trail but only did 6 miles round trip because we started out too late. I'd recommend some sturdy hiking boots because the dirt could get lose under your feet and you don't want to so sliding down the trail. There isn't a railing and the trail is narrow and simply descends down. If you don't know whether or not you have a fear of heights, you'll quickly find out at the top of the trail. You might want to then stick to the Rim Trail which is much wider and easier to handle.

The Bright Angel Trail is fine for kids that listen to directions and are well behaved. Please don't bring your kids here if you don't think they'll behave because it was a bit nerve racking when kids were running loose around us. They can go over the ledge or pull other people down with them. I don't think you have to be in superb shape for this hike but you should be in fairly decent shape for the hike back up. My friend and I are in really good shape as we had just finished running a half marathon two weeks before this hike. One thing to note is you can always turn around at the 1.5 mile marker. We turned around at the Three Mile Resthouse and on the way back up, the wind blew dirt every where. Bright Angel Trail has strong cell phone coverage with Verizon Wireless while I was there.

Coronado Room – Best Western Grand Canyon Squire Inn – 100 Highway 64, Grand Canyon, AZ 86023 (928) 638-2681 – This is a white table cloth restaurant with a large menu selection but everything is quite expensive. The service is not good here so expect decent food served poorly. For example, you get one bread stick each and then they come take your bread plate away as soon as you put the last piece in your mouth.
Canyon Room – Best Western Grand Canyon Squire Inn – 100 Highway 64, Grand Canyon, AZ 86023 (928) 638-2681 – Since the Coronado Room was too expensive for what you got, we opted for the Canyon Room the next night. The Saguaro Lounge in the same hotel was another option but it was in their game room so the menu is limited to what you'd expect at an arcade like plain Hamburgers and Hot Dogs. The Canyon Room was not very good but they provided decent sustenance and that's all we needed. So with your lack of choices, I'd say Canyon Room is your place to go for edible food for a reasonable price.
RP's Stage Stop – 400 State Route 64, Grand Canyon, AZ 86023 (928) 638-3115 – We came here for hearty sandwiches for our hike and for tasty breakfast sandwiches.

Flagstaff

On our trip back south from the Grand Canyon, we went to the Sunset Crater Volcano. The terrain created by the volcano was enthralling because we had never seen anything like it before. It's kind of Jurassic Park spooky to drive through the lava crusted up on the side of the road. Nature can truly be seen and felt here as you go for a little hike and walk. Definitely worth a stop on your way.

Sunset Crater Volcano – 6082 Sunset Crater Road, Flagstaff AZ, 86004 – We went to see what the volcano had left and it was pretty amazing. The Lava Flow Trail is really easy to walk through as was the Bonito Vista Trail. The Lenox Crater Trail is strenuous to walk up but it's cool once you get up there to see the San Francisco Peaks. As we drove around, we also went to a lookout point to see the painted desert vista.
Simply Delicious Cafe Daily Fare – 408 E Rte 66, Flagstaff, AZ 86001 (928) 774-2855 – The food here is really good and is a gem! It's not super easy to find as it's in an alley behind a car dealership and you have to park on some rocks near by. The portions are huge and all the dishes had their own unique flavors and twists. My friend had a superb Tuna Sandwich that wasn't the boring mayo and tuna you usually get but it had curry seasoning. I had an Orange Almond Salad with Chicken and Steve had a Salad with Blackberry Marinated Duck.

Prescott

What a cute little town! It is a must "go to" on your road trip because people dress up in costumes like in the late 1800's and they have an infamous and popular street called Whiskey Row. They also have a nice shopping plaza and a town square where they held an Easter Egg Hunt and family activities.

We got here in the late afternoon and started our pub crawl heading from the north end of Montezuma Street and working our way South with a short break for Chinese food. The staff at all the establishments were nice but the locals were not as friendly. They looked at us like we were aliens from outer space. If you did the head nod or smiled at them, they did not return the greeting. If you can do a pub crawl, you should totally do it as you'll get to experience the true charm of this small Arizona town. If you have kids that can fend for themselves and feel OK doing so, order them pizza in your hotel room and go out for the night. Everything is in close proximity so you can get back to them quickly.

Matt's Saloon – The honky tonks came out for some country line dancing and it was fun to watch them though they didn't care for us. We were really entertained and I'm glad we started our the crawl at this saloon.
Hooligan's Irish Pub – Great service and good drinks. We went by at the beginning of our crawl and came back later in the night for the live music. On both visits, we sat at the bar. We really liked this place and recommend it.
Jersey Lilly Saloon – This place was fun with a live band jamming out popular tunes and the vibe is friendly. The patrons were much nicer here than at the first two places.
The Palace Restaurant and Saloon – Definitely stop by this bar. The staff dressed in 1920's attire and the place has a lot of memorabilia. It's really big and too bad it was empty the Friday night we went by.
Chi's Cuisine – 114 N Cortez St, Prescott, AZ 86301 (928) 778-5390 – Delicious Chinese food at the right price too! We had Hot & Sour Soup, Kung Pao Shrimp and a Tofu and Rice Noodle Clay Pot. Everything was fresh and had good flavor with healthy portions. They serve Cantonese style food but the owner speaks Mandarin which is unusual but whatever. She spoke enough English and I enjoyed the food. The owner has two cute girls and the youngest one, Lisa, reminds me of when I was a little girl growing up in my parent's restaurant.
Lone Spur Cafe – 106 W Gurley St, Prescott, AZ 86301 (928) 445-8202 – The breakfast portions here were HUGE. They have regular and cowboy size options and the regular size is already so big. I have no idea how someone can eat the cowboy size. It's crazy big but very delicious nonetheless. I highly recommend coming here for the food and the cowboy decorations! The staff is really nice too.
Hassayampa Inn – Hassayampa Inn is such a quaint and charming hotel set in a small country town. The rooms are really tiny and you have to ring for staff to help you with the elevator. They have a nice lobby for lounging in and an outdoor fireplace for evening chats. We unfortunately didn't get a chance to sit in their patio as we went for a pub crawl through town. Great customer service and just a few blocks from Whiskey Row and downtown so you can stumble home.

Litchfield Park

We ended our trip by relaxing at one of Wigwam Resort's big, blue and clear pools and getting massages at the Red Door spa.

Blu Fin – 1401 N Central Ave, Phoenix, AZ (602) 254-3171 – As my third time here, it was just as delicious as before. I know, I know. Sushi in Arizona? We went here the first time because it's a stones throw from the hotel but it was surprisingly really good. On this return trip to Litchfield Park, we thought why not? We love sushi and we were pleased with both the freshness of the fish and the great customer service. We ordered some of the daily fish flew in and the chef sent us a complimentary Fried Salmon Skin dish. It was the first time we'd ever had this. We've seen it on other menus before but never thought of ordering it. The dish was really tasty consisting of fried salmon meat with skin on drizzled with a spicy mayo sauce.
Wigwam Resort – 300 E Wigwam Blvd, Litchfield Park, AZ 85340 (623) 935-3811 – We stayed here one other time and think it's a fantastic place for those who like the resort life. I wish we could have stayed another day but unfortunately, we had to fly home. They have a lot of activities for both adults and families such as movie night and golfing. They have nice pools, a decent gym, spa and good restaurants.